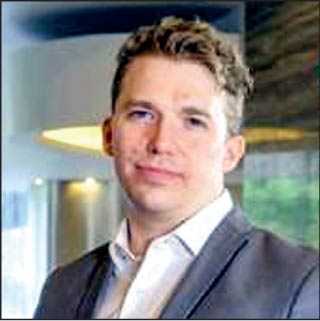 Adam Brooker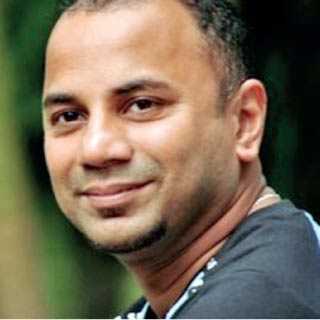 Irfan Sadique
Blue Diamonds Jewellery Worldwide PLC has announced the appointment of two brand specialists to its Board of Directors, namely, Adam Brooker as a Non-Independent, Non-Executive Director and Irfan Sadique as an Independent, Non-Executive Director.

Brooker holds B.A (Hons) in Economics from the University of Durham, UK and is a Senior Strategist and Digital Brands Expert with over six years of experience in both London and Sri Lanka.

Brooker's past experience includes News Corporation and Ocean Strategy, where he worked in Corporate Business Development and Strategy Consulting before moving to Sri Lanka in 2016.

After working as the Head of Operations for Become, an innovative apparel brand for MAS Innovation, Brooker joined Muve, a UK based residential conveyancing business, full-time in 2020 as Director of Global Operations. Brooker is a co-founder of Muve Colombo, scaling the business from its inception in 2017 to 100 people today. He also continues to work at Muve as a consultant, providing strategic and innovation services.

Irfan Sadique, previously worked in Damas Jewellery Dubai for 10 years as a Brand Manager, handling Fior Brand and many international brands and Emballage Group for 8 years as General Manager. Sadique is currently the Managing Director for Prestige Ventures Lanka Ltd., Ceylon Export House Ltd. and works as a Country Manager/Consultant for Solitaire Solar International Ltd.

Brooker holds 1,947,299 Ordinary voting shares in the Company and has a relevant interest in 36,648,472 Ordinary voting shares and 3,216,900 Ordinary non-voting shares at the date of the appointment. He is married to Joint Managing Director P. Manjaree K. Gamage, who holds 17.74% stake amounting to 36.6 million shares.

Sadique does not have any relevant interest in shares in the Company at the date of appointment.

Following the latest appointments, the Board of Directors of Blue Diamonds Jewellery Worldwide PLC comprises of Chairman S.A.S. Jayasundara, P.M.K. Gamage, T. Wickremesinghe, C.K. Gamage, K.V.A. Sanjeewa, Adam Brooker and Irfan Sadique.