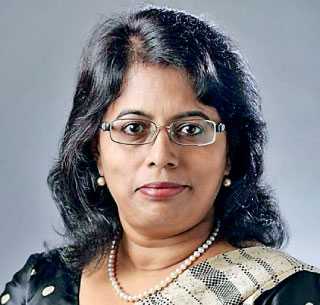 Gayani De Alwis
Gayathri Karunanayake
---
Women in Logistics and Transport (WiLAT), the International Women's Forum within the Chartered Institute of Logistics and Transport (CILT), has appointed CILT Sri Lanka Immediate Past Chairperson, and WiLAT Global Vice Chairperson (South Asia) Gayani De Alwis CMILT as WiLAT Global Chairperson with effect from 1 July 2020 for a term of three years.

Announcing her appointment, CILT International President Dato Radzak Malek congratulated De Alwis on her leading role in promoting diversity and empowering female leadership. He will be working closely with De Alwis and will continue to support WiLAT, which was launched in June 2013 to promote the transportation and logistics industry to female members and to encourage and support their career development. By 2018, WiLAT had over 2000 members in 21 countries and growing. Nigeria was the first to establish a women's group in 2010 while the global launch of WiLAT was in Colombo in June 2013.

Speaking of her new appointment, De Alwis said: "I am delighted to be the Global Chairperson of WiLAT. During my tenure, I aim to position WiLAT internationally in all sectors, geographies and will focus on building global partnerships. Together we must craft and execute innovative strategies to promote the value of diversity in our industry. We must make this is a decade of change, and as we move forward we must ensure no one is left behind."

Furthermore current WiLAT Sri Lanka Chairperson Gayathri Karunanayake CMILT has also been appointed as WiLAT Global Vice Chairperson (South Asia) with effect from 01 July for a term of three years.

CILT Sri Lanka, on behalf of its Council and membership, extend their hearty congratulations to both De Alwis and Karunanayake – both long-standing members who have contributed immensely to CILT, for their new international roles and wish them all success.

The Chartered Institute of Logistics and Transport (CILT) is a 100-year-old leading global professional body associated with logistics, transport and supply chain industry. The Institute holds unparalleled international recognition and works towards achieving its objectives of promoting and encouraging the art and science of logistics and transport through its membership and its educational qualifications. With a global membership of over 35,000 from 36 countries across the globe, CILT provides a professional identity to those in the ever-expanding logistics and transport sector. It is a strong, active and a unified professional association that is able to speak with authority on strategic issues affecting businesses and people in the industry and support their careers.