Ceylon Tobacco Company PLC (CTC) yesterday announced that Susantha Ratnayake, who served as the Chairman of the Board of Directors of the Company, retired from the position with effect from 31 July, having completed a term of five years as Chairman, and a term of six years as a Non-Executive Independent Director.

Having joined the Company's Board as a Non-Executive Director in 2006, over a period of a decade, Ratnayake's contribution to the Company and the Board has been immense, providing leadership, guidance, and advice with his experience, knowledge, and expertise.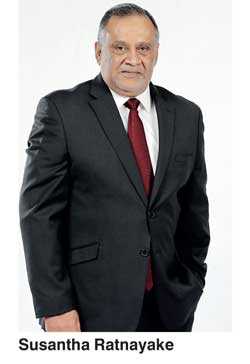 In a statement, CTC said that as the Chairman, Ratnayake always provided direction with his business insight in setting the company's strategic agenda. His contribution as a member of the Audit Committee to mitigate risks and ensure compliance has been invaluable. As CSR Committee Chairman, Ratnayake supported and guided the CTC team in developing and carrying out CSR programs which have won many awards and enhanced the corporate reputation of the Company.

The Company in its statement said it also deeply appreciates the guidance and support received from Ratnayake to navigate through difficult circumstances, during times when the business faced regulatory and other external challenges. "The management and employees of the Company take this opportunity to wish him all the very best in his retirement," the CTC statement added.