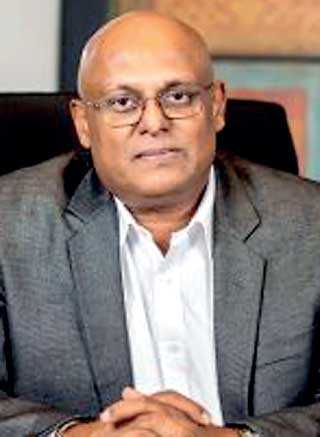 Suresh Shah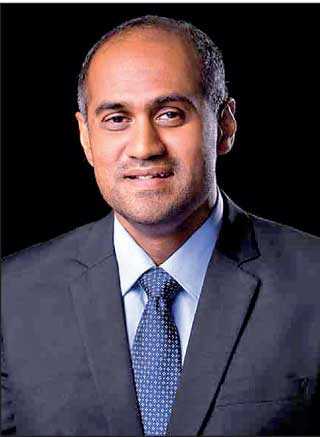 Rajiv Meewakkala
---
Longstanding Chief Executive Officer Suresh Shah is to retire from Lion Brewery and Ceylon Beverage Holdings PLC with effect from 30 June whilst Rajiv Meewakkala will take over, the two companies have announced.
Suresh will retire as CEO following a very successful 30-year leadership of the company.

The company's small brewing operation in Nuwara Eliya was relocated to Biyagama and transformed into a modern state-of-the-art facility via its subsidiary, Lion Brewery (Ceylon) PLC under Suresh Shah's leadership.

Today Lion – built on the strong fundamentals of award winning Fast-Moving Consumer Goods (FMCG) brands, state-of-the-art manufacturing technology, route to market excellence, a capable and talented team and a strong balance sheet – ranks as one of the largest and most successful companies in Sri Lanka.

Following a robust search process, the Board announced Rajiv Herath Meewakkala who joined the Board on 1 September 2017 as a Non-Executive Independent Director, is to be appointed 'Chief Executive Officer – Designate' with effect from 1 July.

Meewakkala will become an Executive Director of Ceylon Beverage Holdings with effect from 1 July and Lion Brewery. Meewakkala is expected to succeed Suresh Shah as the CEO on Suresh Shah's retirement.

Rajiv's management experience spans across both private and public sector organisation and his core expertise are in marketing and general management. His career commenced in the private sector, working for a multinational group for 19 years, post which, he lead three large State sector businesses in retail, construction and banking.

In the private sector, Rajiv was the Marketing Director of Ceylon Tobacco Company (fully owned subsidiary of British American Tobacco [BAT]) where he managed a diverse brand portfolio. His responsibilities included building both global and local brands by strengthening brand values through targeted communication, innovation in product and packaging whilst being responsible for the trade marketing and sales function.

He was a member of the South Asia Marketing Leadership team of BAT, and was also Head of Brand Marketing for BAT Cambodia and Laos. Post-BAT, Rajiv worked as a Brand Consultant with Interbrand, a global brand consultancy group.

Currently, he is also serving as a Non-Executive Director at Ceylon Beverage Holdings and Lion Brewery (Ceylon). In his tenure in the public sector, he was appointed as CEO of Lanka Sathosa, Chairman of State Development Construction Corporation and Chairman of Housing Development Finance Corporation (public quoted, specialised housing bank of the Government).

Rajiv holds a PhD. (Management) from the University of Honalulu, MSc in International Marketing from the University of Strathclyde (Glasgow) and a Post Graduate Diploma in Marketing from the Chartered Institute of Marketing (UK).

Board composition with effect from 1 July would be as follows Chairman D.A. Cabraal, Deputy Chairman H. Selvanathan, M. Selvanathan, D.C.R. Gunawardena, S. Clini, CEO S.K. Shah, and CEO – Designate R.H. Meewakkala.