'Productivity and Quality through Japanese Habits and Techniques' on 6 September at Nelum Pokuna
'Productivity and Quality through Japanese Habits and Techniques' will be the title of Sunil G. Wijesinha's keynote speech at the closing ceremony of the National Convention on Quality and Productivity 2019 to be held on 6 September at the Nelum Pokuna.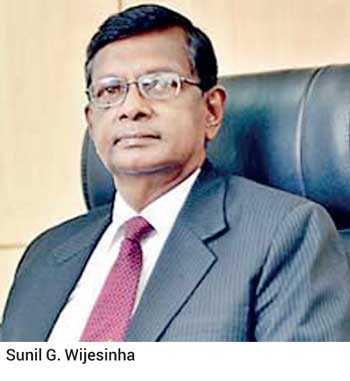 Over 1,200 delegates including Quality Circle members will attend this year's convention making it the biggest event in Sri Lanka dedicated to quality and productivity. The main focus of this convention is that over 220 'Quality Circles', modelled on the concept which originated in Japan, will make case study presentations. Quality Circles are groups of workers who get together voluntarily into a group to determine, analyse and solve their own work-related problems thereby enhancing the quality of their working life. Kaizen suggestions too will be an area the convention will focus on.

Wijesinha an ardent follower of Japanese management techniques, after following a three-month course on Industrial and Systems Engineering in Japan in 1980, has been promoting many Japanese methods in Sri Lanka since then. Being the first to conduct public seminars on Quality Circles and 5-S, he has been in the forefront in promoting Japanese productive habits, which he has picked up during his over 35 visits to Japan since 1980. He is invited for radio programs, TV programs, and as a speaker at many fora in Sri Lanka and Asian countries on connected topics.

His efforts at promoting productivity in Sri Lanka saw him receiving the National Award for Productivity Promotion from the Asian Productivity Organisation, and five years later in 2005 he received the Asia Pacific Award for his productivity promotion in the regional countries. His passion is to educate Sri Lankans on the culture and habits of Japanese people which will make Sri Lankan organisations more productive, more customer focused, orderly and well organised. He believes that if our workplaces implement even some of these habits they will be more efficient and make their customers far happier.

Wijesinha is a Director and Chief Resource Person of BizEx Consulting Ltd., a boutique consultancy firm. He is also the Founder President of the Sri Lanka Association for the Advancement of Quality and Productivity (SLAAQP), the Convention Organiser.

Quality Circles 'invented' in Japan in 1960, became a worldwide phenomenon by 1980. They were first attempted in Sri Lanka in 1981 but only saw a slow growth initially, but in the recent few years has seen an exponential growth. The reason for the popularity is that it is a technique for floor level workers, who are taught how to analyse a problem using scientific techniques, develop solutions by themselves using a prescribed procedure, and given the autonomy to implement them as well.

Since it utilises the brains and skills of employees and allows them to realise their full potential, it has become very popular. Delegates who witness the enthusiasm and motivation with which workers make presentations are usually astounded. For further details of the convention please call 0112678808 or email info@slaaqp.org.