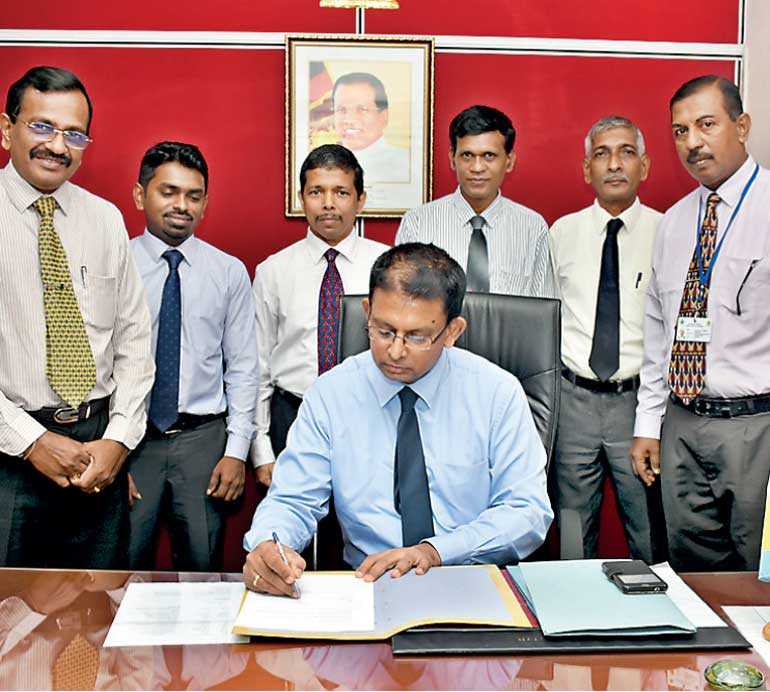 Senior Assistant Secretary to the Ministry of Mahawali Development and Environment H.P. Sumanasekara , assumed duties as the new Director General of the National Gem and Jewellery Authority on 25 May.

Sumanasekara is a Grade I Officer of the Sri Lanka Administrative Service and has vast experience as a Divisional Secretary and as a Senior Assistant Secretary to the Ministry of Foreign Employment. In addition to above, he was attached to the Sri Lanka Embassy in Oman as a Diplomatic Officer.

Educated at Ananda College, Colombo, Sumanasekara is a holder of Bachelor and post graduate degrees from the University of Colombo. Utilising the vast experience and knowledge gained during the past, he intends to develop and regulate all segments of the gem and jewellery industry to benefit Sri Lankan economy.