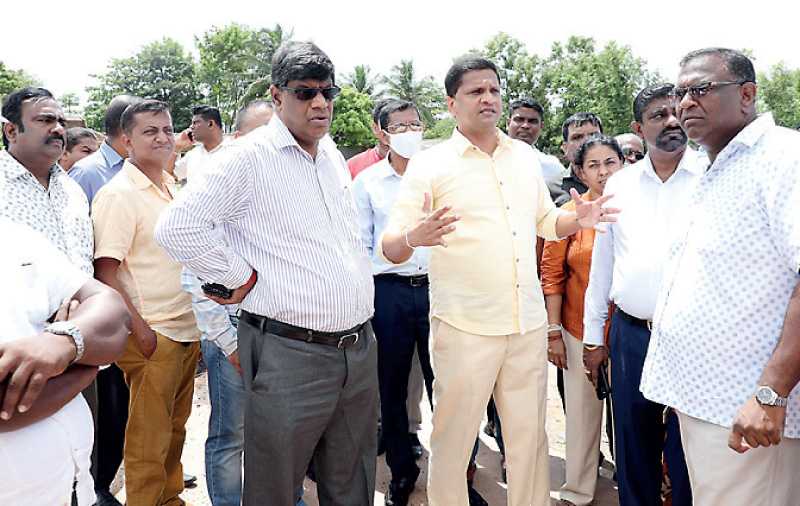 It has been decided to develop the Kerawalapitiya Industrial Estate Road – an access road to the expressway where many local and foreign investor industries are located – under four lanes.

State Minister for Rural Roads and Other Infrastructure Nimal Lanza along with relevant officials inspected the development work on the road recently, on the instructions of the Chief of the Presidential Task Force on Economic Rejuvenation Basil Rajapaksa in line with the "Vision of Prosperity" policy statement.

Lanza said it was important to provide infrastructure, including roads, to retain local and foreign investors in the country.

Officials of the Road Development Authority were instructed not only to develop the road properly but also to develop the area around the road as new investors in the area are ready to start their own industries. Factories are located on both sides of the road for a distance of two kilometres, and the relevant departments were instructed to construct this road more vigorously as heavy vehicles are allowed to enter the road. Secretary to the Ministry of Roads and Highways R.W.R. Pemasiri, Secretary to the Ministry of Rural Road Residual Infrastructure Prof. Ranjith Dissanayake and Chairman of the Road Development Authority Chaminda Athaluwage were also present.