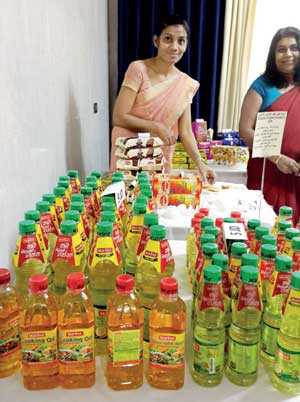 The Embassy of Sri Lanka in Amman, Jordan organised a Sri Lankan bazaar at the Embassy premises from 7-8 September. The objective of organising this bazaar cum trade fair was to introduce varieties of Sri Lankan export products to Jordanians and Jordan businessmen.

Around 30 stalls were set up with each stall displaying different products. The products, which were showcased at the fair, among many, included Dankotuwa, Noritake Porcelain items, all sorts of coconut products, varieties of tea, handicrafts, batik and handloom clothes, Ayurvedic and herbal products, natural cosmetic items, spices, footwear, etc.

The fair attracted a large number of visitors, mostly Jordanians and other expatriates based in Amman. Jordanian businessmen expressed their appreciation for introducing them the varieties of Sri Lankan export products, which were hitherto unknown for them.

Another feature of the Sri Lankan Bazaar was a Sri Lankan food court where varieties of authentic Sri Lankan food and short eats were prepared and served. Visitors enjoyed Sri Lankan cuisine.