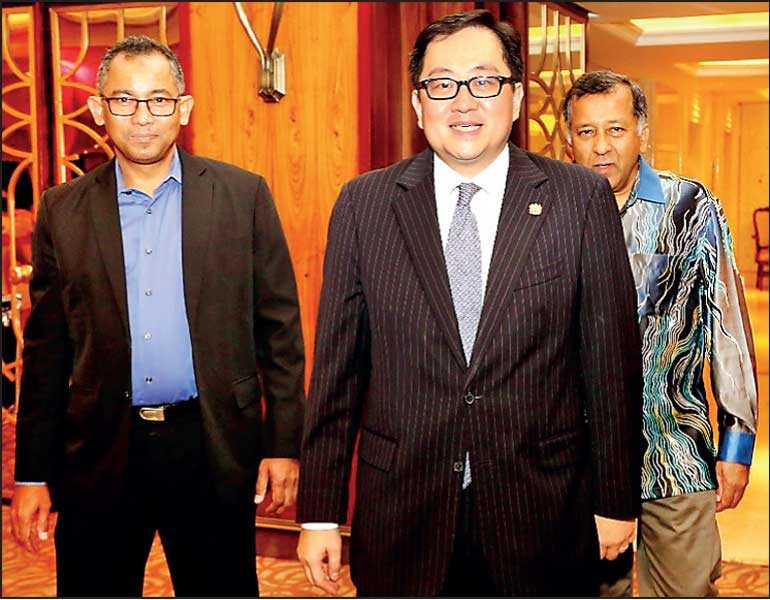 SLMBC President Iqram Cuttilan and SLMBC Vice President Keerthi Jayasuriya welcoming the new High Commissioner Tan Yang Thai to the reception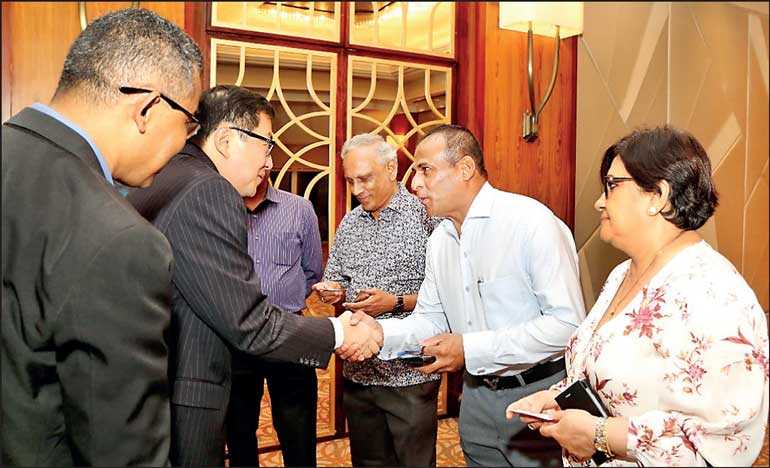 SLMBC Past President welcomes the new High Commissioner
---
The Sri Lanka-Malaysia Business Council (SLMBC) of the Ceylon Chamber of Commerce organised an evening of dinner and networking on 6 December to welcome the new High Commissioner of Malaysia Tan Yang Thai to Sri Lanka. The function took place at Taj Samudra Hotel with the presence of the members of the SLMBC.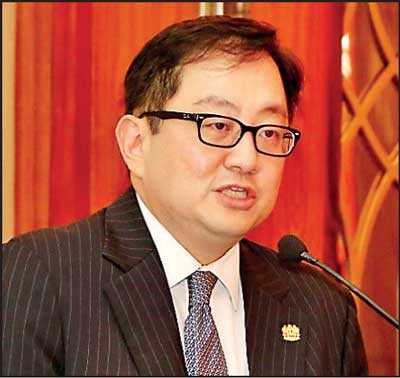 Tan Yang Thai addressing the gathering


SLMBC President Iqram Cuttilan the welcomed the new High Commissioner and said, "Malaysia and Sri Lanka share a very long history and excellent relations. Malaysia has been one of Sri Lanka's largest investors and we have seen numerous Malaysian companies showing interest in investing in Sri Lanka. Likewise, we have seen numerous Sri Lankans too expanding their business interest into Malaysia. I am sure that Your Excellency will be able to extend and expand the level of cooperation between the two countries. We looked forward to maintaining a very close relationship with Your Excellency the High Commissioner and the High Commission staff to work together to promote business, trade and tourism between our two countries."

The SLMBC was inaugurated on 23 February 1994 under the aegis of the Ceylon Chamber of Commerce at the request of the Ministry of Foreign Affairs and the Board of Investment of Sri Lanka. The main objective of this Council is to promote joint ventures in trade, tourism and services between Sri Lanka and Malaysia.