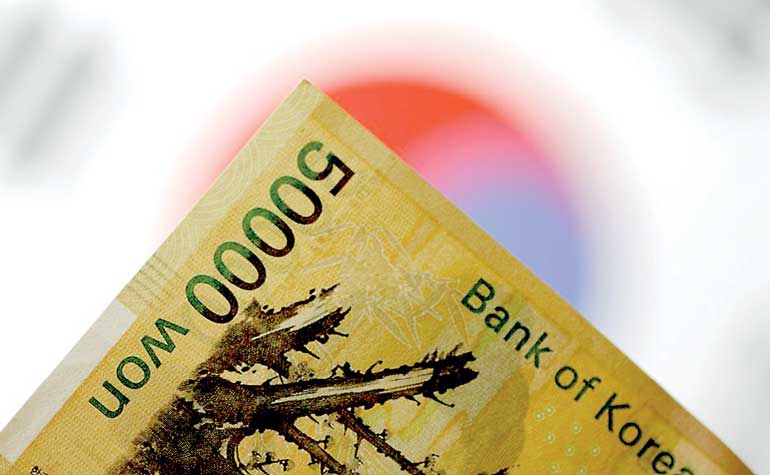 SEOUL (Reuters): South Korea's government said on Wednesday it expects the economic recovery to continue in 2018 but sees growth at a slightly slower pace than this year as moderating investment and a shrinking workforce weigh on the economy.

The government projected economic growth of about 3% in 2018, slightly below its 3.2% estimate for this year, the fastest since the 3.3% expansion seen in 2014.

The finance ministry's latest outlook for next year, published on Wednesday, is unchanged from its earlier projections made in July, and sits slightly above the Bank of Korea's 2.9%.

Asia's fourth largest economy is wrapping up this year on a firm note, as exports are expected to rise for a 14th straight month in December on strong global demand for South Korean memory chips and as business gains in confidence.

However, South Koreans hold record debt while the nation's workforce is shrinking, which could hurt spending in 2018 as interest rates rise.

"Growth momentum will continue (next year)," the ministry said in a statement. "In the second half, price growth of semiconductors will wane while facility investments could slow, weakening domestic recovery momentum."

The ministry expects exports growth to moderate to 4% in 2018 from an estimated 15.8% expansion this year, while facility investment will grow at a slower 3.3% after soaring 14.1% this year.

The government also sees shrinking of the working age population, which accounted for 72.9% of the total population in 2016, to accelerate in 2018 at a much faster rate than those of Japan and the United States.

"The world's fastest aging population will slow growth and act as a burden in macroeconomic policies," the ministry said.

Addressing income inequality and job creation will top President Moon Jae-in's economic policies in 2018, as he seeks to generate growth more from household spending and less from exports.

To help sustain growth, the ministry will front-load 58% of next year's fiscal spending into the first half of the year. It will also increase public housing, subsidies for university tuition fees and enforce the new minimum wages.

South Korea is raising its minimum wage by 16% to 7,530 won ($7.01) per hour in 2018, the biggest jump in nearly two decade, affecting nearly one in four South Korean workers.