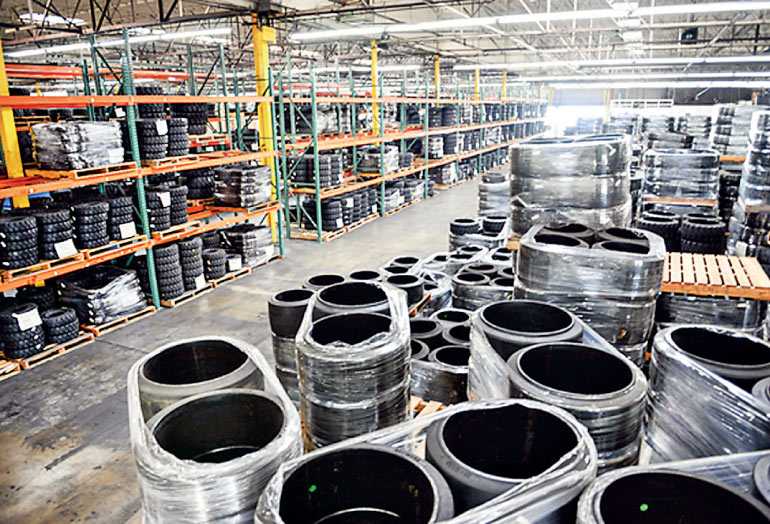 A Rovince International distribution facility in Los Angeles, California
---
Given the increased demand for its forklift tyre range, Rovince International Corp is investing in a two-fold capacity increase to its solid tyre manufacturing plant in Sri Lanka.
Rovince International Corp. is a solid tyre manufacturer and distributor based in Los Angeles, California. It currently operates multiple warehouses in the US and ships to various other countries worldwide.

New expansion would add an additional 1,200 tons per year in production capacity at Sri Lanka plant.

Chairman Lionel Perera said: "We have seen steady demand growth for our products, and this is the right time to invest in expansion. We anticipate by this capacity increase to generate both direct and indirect jobs that will help the local economy and bring in much needed foreign revenue."

Director based in the US Devaka Cooray said: "This production expansion is part of a strategic growth initiative we had planned for last year. Despite the challenging economic conditions post COVID-19, we are confident in moving forward in the right direction and continuing being a formidable force in the solid tyre industry."

Director based in Sri Lanka Ananda Hendalage said: "Despite the recent challenges we continued production to the best of our ability to keep up with demand and this expansion will add much-needed capacity."

With the expansion, Rovince hopes to further strengthen its distribution footprint not only in the US but also globally.