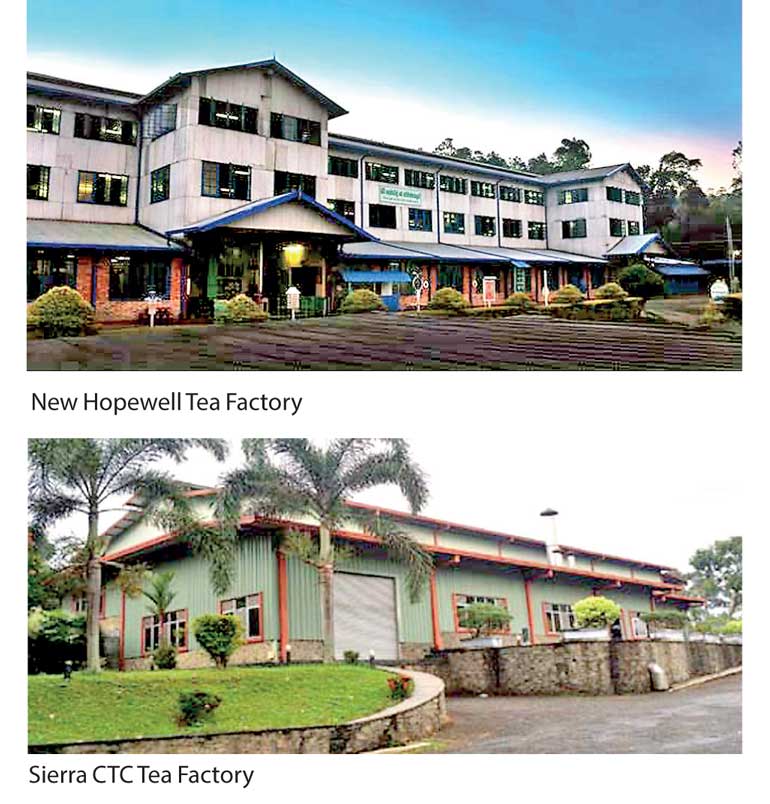 Sierra CTC entered the record books along with New Hopewell Tea Factory at the weekly tea auctions held on 27 March.

Sierra CTC established an all-time record price of Rs. 780 per kg for a BP1 grade in the CTC low grown elevational category. This invoice was purchased by Andaradeniya Tea Exports Ltd.

Sierra CTC Tea Factory is situated in Wellandura, Kahawatta, at an elevation of 187 metres above sea level and has been in the forefront of manufacturing high quality CTC teas since its inception in 2010.

This factory is owned and managed by M.C. Perera, who has been involved in the plantation sector for over 30 years.

New Hopewell Tea Factory under the selling mark Chandrika Estate achieved an all-time record price of Rs. 750 per kg for BOP1A grade at this week's tea auctions. This line of tea was purchased by Ranfer Teas Ltd.

New Hopewell Tea Factory is situated in Balangoda, Sabaragamuwa Province at an elevation of 540 metres above sea level. It is an HACCP and ISO 22000:2005 certified facility with an annual production capacity of over two million kilos of made tea.

This factory comes under the purview of Sesame Senhora Synergies, which is headed by Managing Director Ranjan Walpola and managed by Senior Manager Kanchana Fernanado.

The above record-breaking teas were marketed by Forbes & Walker Tea Brokers Ltd.