---
Senior business leader Deshabandu George Ondaatjie had passed away last week and his last rites were done via a private funeral.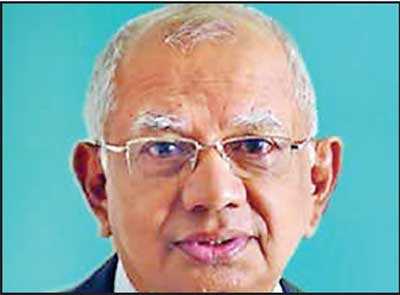 George Ondaatjie


Ondaatjie was a pioneer, leading hotelier, investor, and was the founder of Mercantile Investments Group of Companies. At the time of his demise, he was the Chairman and Joint Managing Director of Tangerine Beach Hotels PLC, Royal Palms Beach Hotels PLC, and Nuwara Eliya Hotels Company PLC (Grand Hotel) and Nilaveli Beach Hotels Ltd., the first planned hotel development on the East Coast of Sri Lanka.

He counted over 35 years of extensive experience in the financial services, tourism and trading sectors.

He was the past Chairman of the Tourist Hotels Association, Pacific Asia Travel Association – Sri Lanka Chapter and Finance Houses Association.

He has also been a past Director of the Colombo Stock Exchange and the Pacific Asia Travel Association – International Chapter. He was awarded the prestigious 'Deshabandu' title by the Government of Sri Lanka in 1994 for his pioneering efforts as an entrepreneur, financier and hotelier. He was also the recipient of the 'Pioneer Award' at the Presidential Awards for Travel and Tourism 2008.