Sri Lanka CERT/CC Research and Policy Development Specialist

Dr. Kanishka Karunasena

Moderator:

Sri Lanka CERT Chief Executive Officer Lal Dias
FITIS and the Ministry of Digital Infrastructure Information Technology (MDIIT), together with Sri Lanka CERT, is jointly organising a seminar on the proposed Cybersecurity Bill today, 6 June, from 2 p.m. to 5 p.m. at CIMA Auditorium, Colombo 5.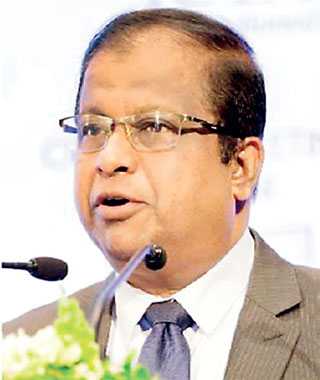 MDIIT Secretary D.C. Dissanayakea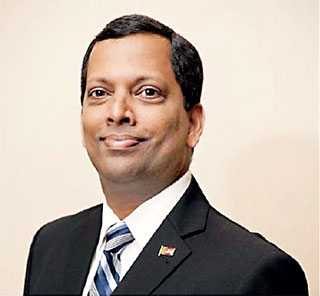 Sri Lanka CERT Actg. Chairman and ICTA Legal Advisor Jayantha Fernando
The objectives of this draft cybersecurity legislation includes to ensure the effective implementation of the National Cyber Security Strategy in Sri Lanka, prevent, mitigate and respond to cyber security threats and incidents effectively and efficiently and empower the Cyber Security Agency of Sri Lanka and other institutional frameworks related to cyber security in order to provide for a safe and secure cyber security environment and to protect critical information infrastructure.
The draft legislation has been released for technical review at the initiative of MDIIT in order to obtain industry and stakeholder views, before it is gazetted as a Bill and presented in Parliament.

The speakers at the seminar will be Ministry of Digital Infrastructure and Information Technology Secretary D.C. Dissanayake and Sri Lanka CERT Board Chairman and ICTA Legal Advisor Jayantha Fernando. Thereafter, Sri Lanka CERT Research and Policy Development Specialist Dr. Kanishka Karunasena will provide an overview of the stakeholder responses received by the Ministry.

The seminar includes a panel discussion, moderated by Sri Lanka CERT Chief Executive Officer Lal Dias and the panel consists of WSO2 Founder and Board Member and Lanka Software Foundation Founder, Chairman and Chief Architect Dr. Sanjiva Weerawarana, Sri Lanka CERT Director Operations Rohana Palliyaguru, University of Colombo – School of Computing (UCSC) Senior Lecturer and Sri Lanka CERT Board Member Dr. Ruvan Weerasinghe and Telecommunication Regulatory Commission of Sri Lanka (TRCSL) Head of IT and Assistant Director (Spectrum Management) Thilina Weththasinghe.

An open consultation session will be held at the latter part of the seminar.

The seminar registration will be on a first come first served basis and it will be limited. The details can be obtained by calling FITIS Secretariat on 011- 2665261