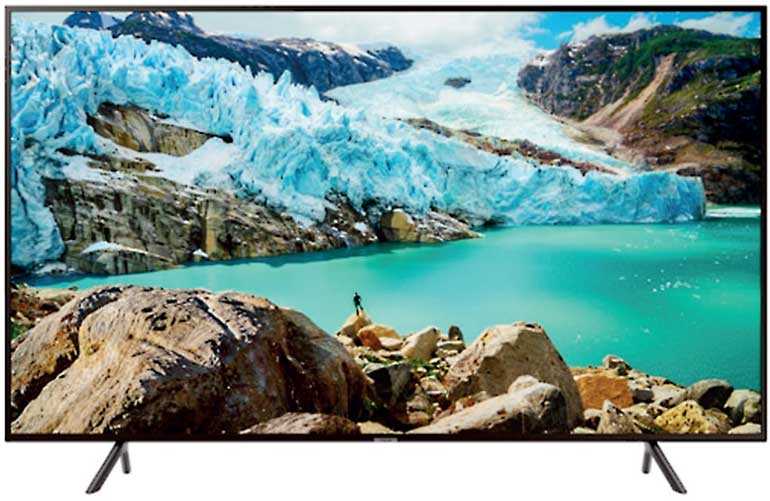 ---
Samsung, Sri Lanka's largest and most trusted consumer electronics brand, saw robust sales of its premium televisions in previous festival seasons, as consumers upsized to larger screen TVs and upgraded their lifestyles with new QLED technology and superior designs.

Samsung said it was an undisputed leader in the TV category for the last 13 years both in Sri Lanka and across the world.

During the festive season, consumers look to upgrade to newer products and advanced technology for their living spaces. With Samsung launching premium televisions such as the QLED, the recently introduced QLED 8K, consumers are upsizing to larger screens across the country, inclusive of smaller towns.

Samsung has announced special offers for the upcoming festival of Christmas and New Year. And this festive season, Samsung offers consumers purchasing select Samsung products such as QLED TVs and 4K UHD TVs instant discounts up to 25%. Consumer can also enjoy 0% interest up to 60 months on credit cards from Commercial Bank, HSBC, Nation Trust Bank, Sampath Bank and Standard Chartered Bank. Consumers who buy select models of Samsung TVs will get free gifts and bundled offers. Additionally, consumers can avail easy payment plans such as zero down payment and cash bask offers from leading banks on selected purchases.


Samsung QLED TV

The Samsung QLED TV breaks new ground for premium TVs and home entertainment, delivering a beautiful design that is supported with the most advanced picture quality. It is powered by Quantum Dot technology, along with HDR10+, which optimises the TV's brightness levels and delivers brighter and deeper colours, to deliver the visual experience intended by creators. The technology also features Direct Full Array Elite 16X better (8K) for enhanced contrast and precise picture quality.

The QLED TV features an Ambient Mode which turns the TV into a piece of art, building on the Ambient Mode's ability to blend in with the home interior, allowing the TV to be hung on the wall with a No Gap Wall-Mount, intelligently embedded in the back of the TV so that it blends in seamlessly. It also allows the users to take voice control one step further with the new Bixby 2.0 feature on One Remote Control allowing connections to all connected devices without additional connectors or complicated setups.

Samsung had also launched the 8K QLED line of televisions earlier this year. A must-have for all luxury homes, Samsung QLED 8K TV comes with Real 8K Resolution, 8K AI Upscaling, a Quantum Processor 8K and Quantum HDR10+, all created to provide a stunning 8K experience.

Samsung QLED 8K TVs, which will be available in big sizes – 75-inch (189 cm) and 82-inch (207 cm) - come with 33 million pixels, four times the resolution of 4K UHD TVs and 16 times that of a Full HD TV, allowing consumers to immerse themselves in the display. These 33 million pixels provide sharper resolution, giving a feeling of realness and presence with exceptionally true-to-life picture quality.


4K UHD Smart Televisions

Samsung's 4K UHD TVs offers distinctive features through integration, consumption and interaction of TV in the everyday lives of its consumers. Driven by PurColor technology, HDR10+ and Bixby 2.0, Samsung UHD TVs aim to deliver superior colours with unmatched sharpness and contrast levels. It offers a host of features such as Live Cast, Tune Station, Screen Mirroring, Lag-Free Gaming, Real 4K resolution and a content guide of over 60 titles. These TVs empower consumers to enjoy enhanced picture quality and superior content consumption capabilities.


Samsung Smart TV with Personal Computer Mode

The Samsung Smart TV comes with unique, industry-first benefits and features that demonstrate Samsung's commitment to Sri Lankan millennials. The idea behind this smart TV is to make the consumer's life simpler. That's why the Smart TV takes care of everything that matters with a host of never-seen-before Unbox Magic features such as a personal computer, music system, home cloud, live cast, two-way video sharing and two-way audio sharing. Samsung's new range of Smart TVs starts from 32-inch TVs priced at Rs. 46,990 and is available across a range of screen sizes up to 82 inches.