By Divya Thotawatte

The Sri Lanka Institute of Packaging (SLIP) recently held its 42nd Annual General Meeting at the Sinhalese Sports Club (SSC) in order to celebrate the events of the past year.

During the AGM, SLIP Past Deputy President Anuradha Jayasinghe was elected as the President of SLIP for the year. Following the election of the new president the appointing of office bearers also took place.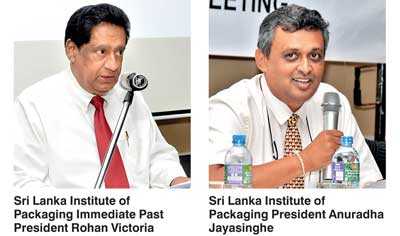 "As we all know we in packaging are going through tough times but we are still able to keep our heads above the water and I sincerely hope better times are ahead before us. It is also heartening to note that even though we are going through tough times some of the manufacturing companies are still investing in new machinery, good examples are the companies involved in flexible packaging and also the corrugation companies," stated the Immediate Past President and Iris Trading Managing Director Rohan Victoria.

He also spoke on the events that had been completed by the SLIP throughout the year. He said that they have completed events like the Certificate Course Packaging Technology which was sponsored by the Ministry of Industry and Commerce with the participation of 25 students and also a successful Lanka Packaging Exhibition last year where 102 stalls were sold out. He added that the congress was not successful enough with only 123 attending the congress.

"Even though the packaging industry was experiencing tough times we decided to have the Packaging Ball which is a look forward to event in the SLIP calendar and it was indeed a super ball as always. Moreover, Sri Lanka hosted the Asian Packaging Federation (APF) Board Meeting with the attendance of seven countries and the current President of SLIP was appointed as the President of APF," he added.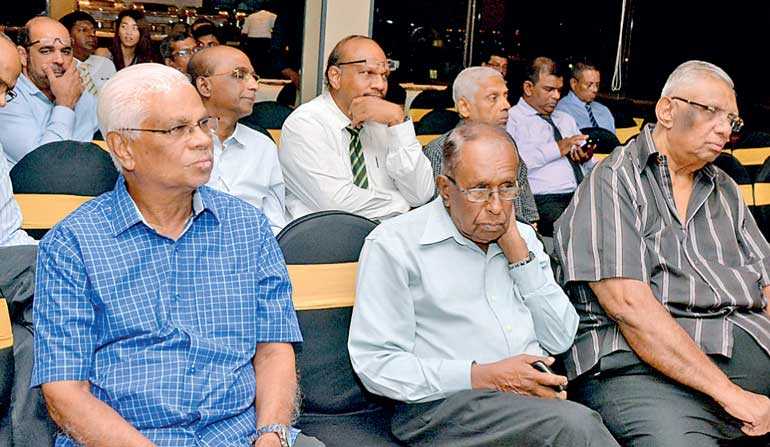 While acknowledging last year's SLIP's highlights and the achievements of the Immediate Past President Rohan Victoria, the newly elected SLIP President Anuradha Jayasinghe outlined what he wished to complete during his tenure which includes the upcoming events like Tokyopack, Lankapack exhibition and Lanka Star Awards Nite which are to be hosted by SLIP.

SLIP Treasurer Sunil Costa speaking at the event addressed the financial status for the year which ended on 31 March 2018. "Last year the income over expenditure was Rs.2.3 million, while the year before it was Rs.2.9 million. This is mainly due to the profits gained from projects. Last year we actually have gained Rs.3.6 million from projects," he said.



The Sri Lanka Institute of Packaging was inaugurated in February 1975 with the assistance of the Export Promotion Secretariat. The institute of packaging is an association of private and public sector enterprises and is considered to be the first of its kind in a developing country.

The membership of the institute consists of corporate members, corporate life members, ordinary members, and associate members. The first two categories are open for public and private organisations and only their representatives have the right to vote at the institute's meetings.

Pix by Upul Abayasekara