Round Table Sri Lanka will host a virtual Round Table Global Business Summit on 30 May from 7:30 p.m. to 11:30 p.m. (Sri Lanka time) which will be streaming live via the Facebook page of RT Sri Lanka (Facebook.com/RTSriLanka).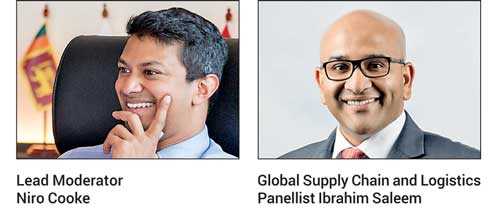 The theme of the summit will be Adopting New Thinking to Adapt in a Crisis and all speakers will be from the Round Table organisation. Speakers from the USA, Estonia, Kenya, Gibraltar, Netherlands, Sri Lanka, Nepal, South Africa, Finland, Philippines, India, Singapore and New Zealand will be speaking on a variety of topics relating to the post-COVID-19 new normal and what the new normal will look like. This will give all Sri Lankan business enthusiasts as well as key decision makers to get a snapshot of the global business landscape and how the future will look like in the short to medium term as the world struggles to return to normalcy, putting the pandemic behind them. They will also be sharing insights and lessons learnt from different regions on how businesses displayed strategic flexibility and changed their directions during this pandemic.

Round Table Sri Lanka (RTSL) is an organisation of non-political and non-sectarian young men between the age group of 18 and 40 with an aim to promote service, fellowship and goodwill in national and international affairs. It carries out multiple projects and initiatives for fellowship and community service as well as to build competency and capacity of its members.