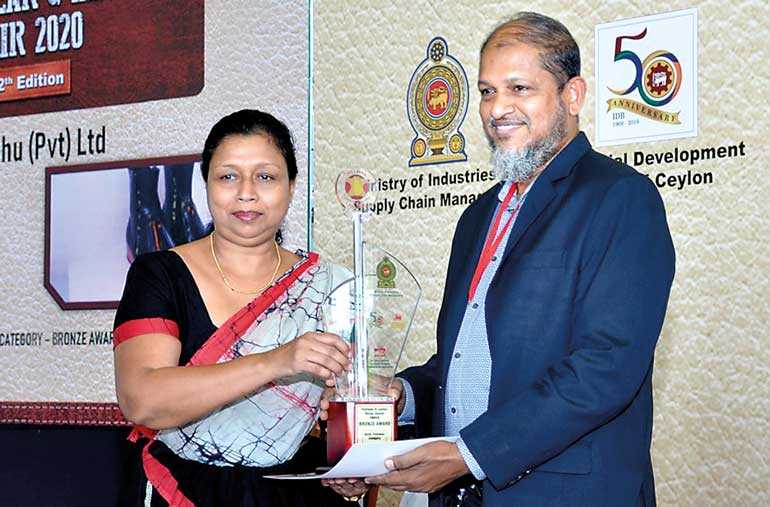 Rite Shu Managing Director Aslam Thowfeek receives the Bronze award from Sri Lanka Export Development Board Industrial Products Director Dissanayake
Rite Shu Ltd. was awarded the Designer Awards 2020 Bronze for 'Gents and Ladies' category at the recently concluded 12th Edition of 'Footwear and Leather Fair Exhibition 2020' at BMICH.
The Sri Lanka Footwear and Leather Products Manufacturers Association with the Ministry of Industries and Supply Chain Management, Industrial Development Board of Ceylon and Sri Lanka Export Development Board organised the event.
Then Rite Shu Chairman said he was highly satisfied with the performance and vowed to continue the quality of the business continuously that has been in the market since 1962.