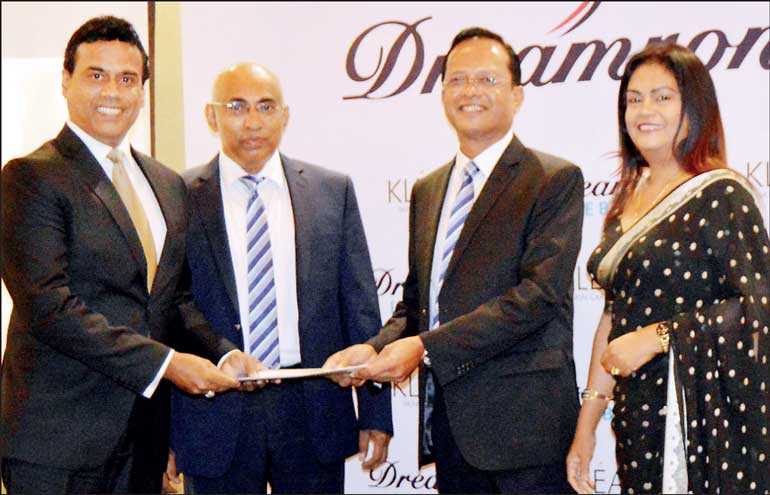 ---
Award-winning corporate leader who joined the Dreamron Group of Companies and made significant strides in re-structuring the business to record stellar performance amidst the COVID-19 challenge was recently rewarded with the position of Group Managing Director with amplified authority and accountabilities.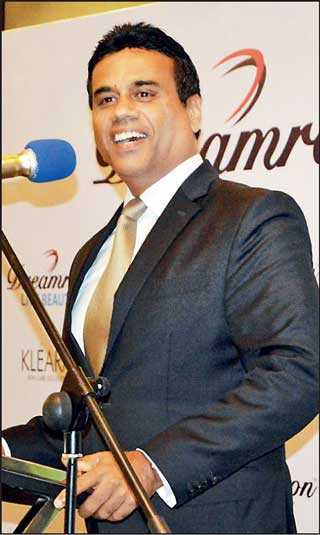 Kishu Gomes
---


Having stepped down as the Chairman of Sri Lanka Tourism on 15 November 2019 – the day before the Presidential Election, Kishu joined the Dreamron Group as its Group CEO to empower a truly local company with his decades of diverse knowledge and corporate leadership experience working for two large American multinational organisations over three decades of which 18 years as the Managing Director/CEO of Chevron Lubricants Lanka PLC and Chevron Ceylon Ltd. Riding on the success story of the Dreamron Group over two decades, Kishu successfully re-structured the business using his past experience in re-structuring Chevron to become one of the most profitable listed entities in Sri Lanka, to lay the foundation for exponential business growth for the four business entities under the Dreamron Group namely, Kindai Kagaku Lanka Ltd., Harumi Holdings Ltd., Dreamron Lanka Ltd. and Dreamron College of Art and Beauty.

Within several months of his leadership as the Group CEO, the group recorded many historical business achievements. Dreamron Group boasts of several powerful cosmetic brands such as Dreamron, Evon, Klera and the new skin care range – Aurica which is gaining momentum in the local market. Despite the COVID-19 pandemic, the export arm of the Group Kindai Kagaku made entry into three new markets including Poland to increase its footprint in the global market taking the number of export markets up to 30. Dreamron and Evon sales have hit the highest ever revenue levels over the past few months making the group, one of the fastest to recover from the COVID-19 business impact.

Dreamron Group of Companies is in the business of manufacturing and marketing a wide range of quality professional cosmetics, hair care, skin care, toiletries products and making inroads into perfume market to extend its product portfolio for more aggressive growth. Its 120,000 sq. ft. manufacturing facility with Japanese technology collaboration and office complex is located in a 10 acre land with two manufacturing plants certified by GMP, ISO 9001-2015 – one plant is dedicated to exports.

The raw materials are sourced from USA, Germany, France, Italy, Canada, UK, Japan and a few other countries meeting the highest EU regulations and standards. Kindai Kagku Lanka Ltd. is a pioneering cosmetic manufacturing company with Japanese technology that's approved by the Board of Investment for exports. Currently Dreamron products are marketed in over 30 countries including Japan, Canada, Netherlands, Sweden, Australia, India, Bangladesh and Pakistan and efforts are underway to enter several new markets across the globe.

Kindai Kagku Ltd. is specialised in manufacturing OEM brands and private labels for several leading global cosmetic and toiletries brands. Another business entity, third party contract manufacturing for multinationals and a few new powerful local brands has grown significantly to add real value to the group. Dreamron Beauty College being one of the Corporate Social Responsibility projects undertaken by the Dreamron Group has eight branches covering all key cities in the island and over 1,000 City & Guilds diploma holders pass out annually. This initiative helps empower professionals in the industry to elevate their professionalism for quality delivery par with the best in the world.

A veteran in the field of cosmetics, Chairman Dr. Priyanka Perera will continue to contribute his vast knowledge and expertise to prop Kishu's efforts, while Nisha Perera, the directress will continue to add her strengths to the whole group with specific focus on further strengthening Asia's largest Beauty College run by the Dreamron Group.

Being a fully owned local company, Dreamron Group is creating tremendous economic value for the country through exports and competing in an industry that is traditionally dominated by the multinationals, at a time our country is marching towards achieving economic independence banking on such truly local business entities. The group currently employees over 650 heads with more potential opportunities in the horizon on account of the anticipated exponential growth.