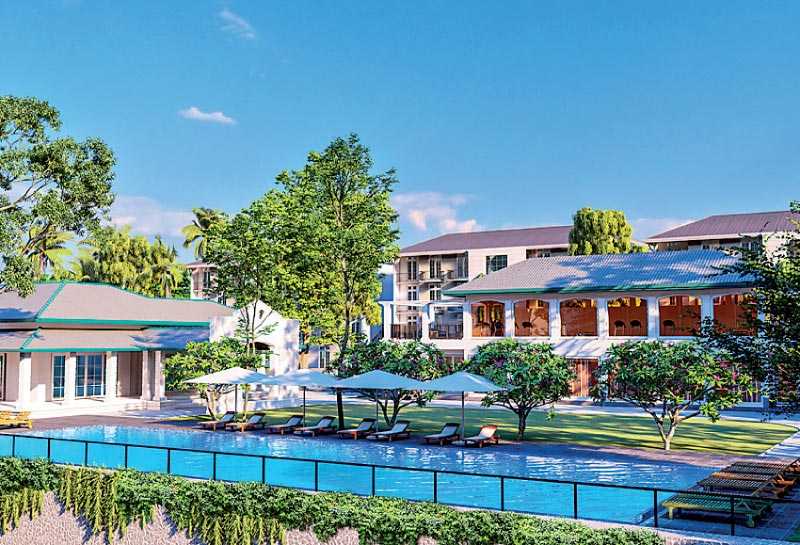 ---
In a bid to redefine urban living in Sri Lanka, the country's most trusted property developer Prime Group, is adding to its award-winning and extensive portfolio of residential projects with a unique, premium apartment project, 'The Palace Gampaha' embodying the qualities of futuristic living in one of Sri Lanka's most sought after cities.

The launch of the new property will take place over the weekend of 13 and 14 March, where the public is given an opportunity to visit and experience the site as well as consult Prime Groups resident financial and legal experts on their requirements.

Comprising of 480, two to three bedroom apartments, residents are presented with an exceptional mix of strategic location, affordable pricing and over 50 unparalleled world class amenities. Starting at just Rs. 9 million, customers are offered multiple flexible financing options with payment plans spread over three years at current value and a projected ROI of 50% upon completion.

As a company holding a prestigious ICRA credit rating of [A]-Stable, a first in Sri Lanka, customers are guaranteed an investment that is safe and a home of the highest quality that is delivered on time.

Located across a sprawling 13 acre land within Gampaha city limits, just 100 m to the Kandy road, this gated community is based only 2 km away from the central town of Gampaha. Offering an unmatched blend of modesty and elegance, these aesthetically beautiful apartments offer an exceptional standpoint of being in the near vicinity of the best schools, hospitals, shopping malls, educational institutions, and entertainment centres.

It also sits in close proximity to all transport links; five minutes away from one of the main railway stations in the country as well as from the upcoming highway entrances in Gampaha, and just 15 minutes to the Kadawatha highway entrance.

"We are delighted to introduce yet another unique living space to the Sri Lankan real estate market. This luxury gated community embraces futuristic living and serves up a perfect cocktail of location, affordable pricing and a plethora of amenities. In terms of location, Gampaha offers the best of both worlds, which is a serene, tranquil environment that surrenders none of the conveniences of city living. "As one of Sri Lanka's fastest growing districts, it also promises to be a prime location for real estate investment right now with high expected rental yields and the additional benefit of historically low financial interest rates. As always our ultimate goal is to deliver homes of the highest quality, providing the best returns on your investment," Prime Group Chairman Premalal Brahmanage stated.

Residents of this premium gated community are treated to stringent 24-hour security with access to over 50+ unparalleled amenities, including a business centre, visitors lounge, games room, meeting room, library, TV lounge, café/ coffee shop, mini-mart, bar and bar deck, outdoor dining areas, function kitchen, laundry collection point, staff rest-room, fully-equipped gymnasium, function pavilion, walking and jogging paths, serene reading nooks, medical centre, vegetable patch and salon among many others.

The unique addition of a large function kitchen within the complex gives residents the option of having their meals prepped to dine at the premises or have it delivered to their homes. The kitchen will be fully managed by residents, and is maintained at the highest hygienic standards and with affordable pricing for daily use.

The presence of Montessori and the day-care within the complex offers working residents the rare chance of having their children taken care of by qualified professionals. The property's well thought out exclusive features and modern amenities are beautifully complemented by lush green environs perfect for a retreated, functional and enriching lifestyle.