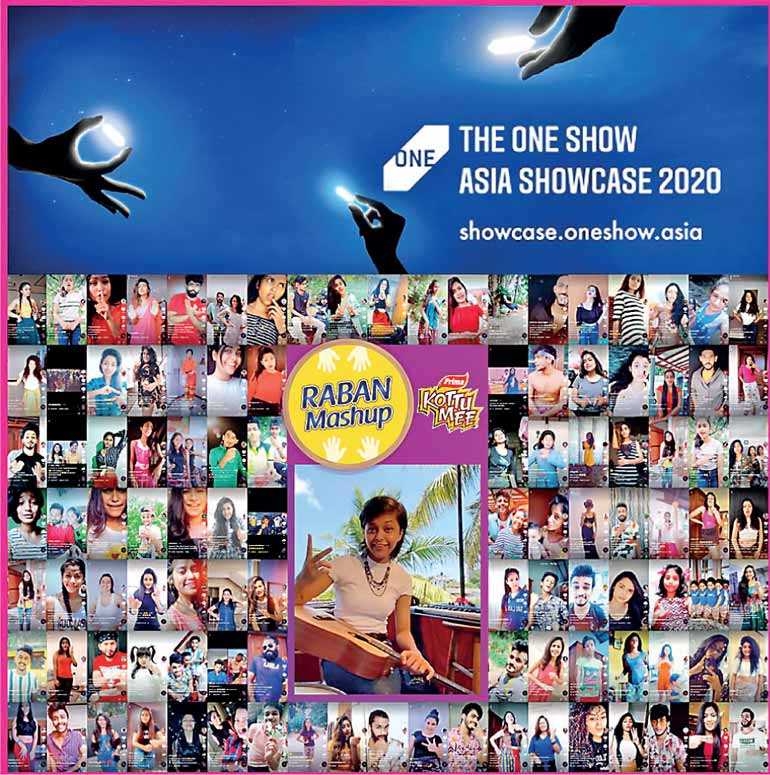 ---
As a brand that has always prioritised the needs of the youth, Prima KottuMee launched the 'Raban Mashup' campaign with youth sensation and Brand Ambassador for Prima KottuMee, Yohani de Silva early last year. This digital campaign was recently recognised at The One Show 2020 by The One Club for Creativity and was one of only 134 winners that were selected as the best from the Asia Pacific region for the year 2020.

The One Club is a not-for-profit organisation that celebrates and serves the global advertising and design industries. Organised by The One Club, The One Show is the world's most prestigious award show in advertising, design and digital marketing. Under the theme of 'Creativity is a Light in the Dark', The One Club focused on how creativity gives direction and confidence during a global pandemic. With the disruption of the industry, it was decided that the best work from APAC was to be showcased online for the world to see. No Gold, Silver or Bronze honours are awarded; instead, agencies received a special printed certificate to celebrate being accepted for the showcase.

Of the 2,600 entries from 59 cities across 17 countries in the Asian Pacific, the 'Raban Mashup' was one of only 134 winners that were selected as the best from the Asia Pacific region for the year 2020. The joint collaboration of TBWA\Sri Lanka, Yohani de Silva and Pasan Liyanage of Redfox Audio Productions for Prima KottuMee, resulted in the creation of an instantly popular video that consisted of a mix of well-loved traditional 'Raban Padha' infused with modern beats. It is one of only two campaigns that were selected from Sri Lanka and was under the category of Social Media. To have received recognition and been awarded for a category as competitive as Social Media, especially for a digital campaign that was carried out remotely and virtually, is a noteworthy accomplishment for all parties involved in the development of the Raban Mashup.

The video was shared on multiple social media platforms generating massive engagement within a mere two weeks, making it one of the most successful and creative digital brand efforts. Recognising that TikTok is one of the more popular social media platforms among Sri Lankan youth, Prima KottuMee decided to take the local TikTok audience by storm through the initiation of the 'Raban Mashup'. With 1.8 million TikTok engagements and 3.2 million Social Media Impressions, it is no surprise that this digital campaign was one of the most successful brand communication campaign for TikTok in Sri Lanka and therefore recognised on an international level.

The Raban Mashup idea was initiated with the purpose of reinvigorating the youth of the country and restoring the sense of togetherness in a safe way. The positivity generated was uncontained and this was reflected in its popularity as it was amongst the top 20 at Ad Stars 2020 and Top 35 branded viral videos, all produced remotely and directed visually.