A presentation on the challenges that organisations face in preparing their annual report 2020 in the wake of COVID-19 and related socio-economic changes will be held at 9:30 a.m. on Wednesday 16 September at the BMICH (Jasmine Room).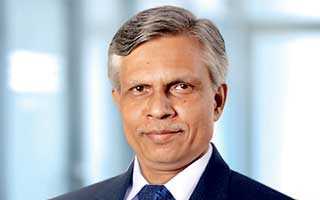 Smart Academy Chief Officer Raja Senanayake


Conducted by Smart Academy Chief Officer Raja Senanayake, Chartered Accountant, the event will cover challenges in the context of: The organisation's symbiotic relationship with stakeholders; the need to demonstrate vitality and resilience; articulating the response to the challenges posed by the pandemic; demonstrating the prospects of returning to viability; demonstrating the robustness of the business model; describing the true value of the business.

Prior registration online through https://ar2020.smart.lk is required. All safety and hygiene regulations will be adhered to at the event and no one who is in self-quarantine for COVID-19 will be permitted.

Smart Media The Annual Report Company has a business model that focuses on three strategic pillars – Smart Labs (research and development), Smart Academy (capacity building of report preparers) and Smart Works (the core business). With a track record spanning over 25 years, Smart Media has business in Asia, the Middle East, and now Europe.

The Smart Academy focuses on building capacity in individuals as much as corporates. It does so through a combination of workshops and on-the-job teaching, with experienced and skilled experts at the helm of its curricula. Smart Media is accredited by the International Integrated Reporting Council (IIRC) as an <IR> Training Foundation Partner.