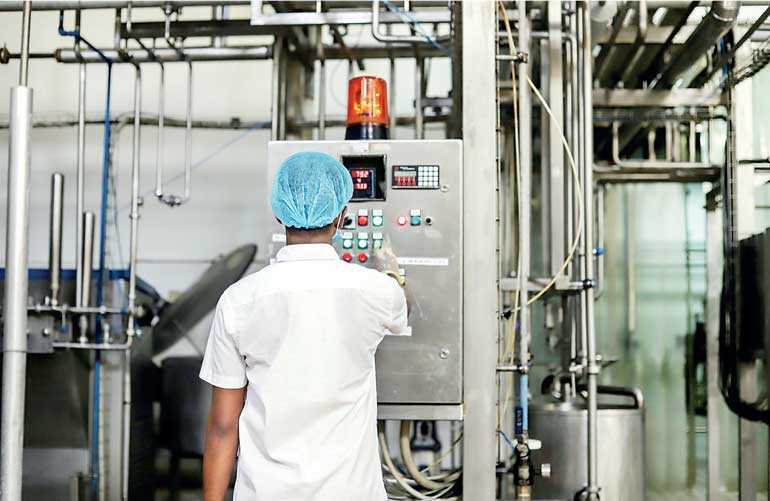 Sri Lanka's 100% local dairy manufacturer, Pelwatte Dairy Industries Ltd. (PDIL) recently further expanded its operations by commissioning a brand new milk powder plant within its factory complex in Buttala.

Plant #03 commenced operations in May 2018 and has since increased PDIL's daily raw milk inflow capacity to 300,000 litres.

Speaking on the opening of the new plant, PDIL Managing Director Akmal Wickramanayake said, "Pelwatte Dairy was built on a vision of making Sri Lanka self-sufficient in milk as it was in the days gone by. We have made some great strides in reaching this goal over the years and this new plant adds a further dimension to it. Our aim is to not only benefit the consumer but also uplift the lives of the dairy farming community in Sri Lanka."

PDIL is a 100 % local company and produces all its range of dairy products using only fresh milk that is collected from local farmers on a daily basis. With stringent quality control measures and no added preservatives, colours or flavouring in any of its range, PDIL has assured consumers of the goodness of its product range for many years. "Annually Sri Lanka imports over 90,000 tons of milk powder spending millions of rupees. We want to contribute to reducing these staggering numbers by at least 50% in the next few years and we strongly believe that we have the potential to do so," Wickramanayake added.

The opening of the new plant also raises the number of farmer families benefitted by PDIL's attempts to 5,000. It has also created other job openings within the plant itself thereby uplifting the livelihoods of the Buttala area.

Further strengthening operations PDIL also made significant structural changes to its internal management at the beginning of this year. First quarter performances also reflected a sales increase of 20% in comparison to the previous year. Consumer confidence has also grown as the PDIL product range is expanded to include drinking yoghurt, flavoured yoghurt and a premium ice-cream range.