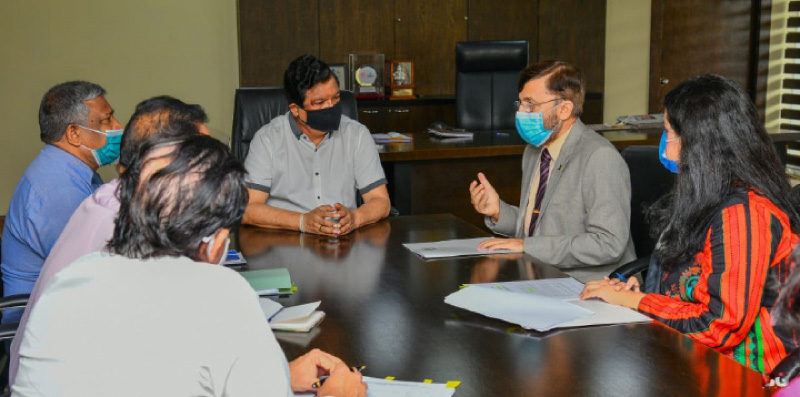 ---
Pakistan High Commi-ssioner Maj. Gen. (Retd) Muhammad Saad Khattak, accompanied by Trade and Investment Attaché Asmma Kamal, yesterday called on Trade Minister Bandula Gunawardena. They held a very fruitful discussion to strategise a way forward in streamlining and enhancing bilateral trade under the Pakistan-Sri Lanka Free Trade Agreement.

Both sides agreed on undertaking all possible measures to resolve impediments in a mutually-beneficial way in order to materialise the high bilateral trade potential between the two friendly countries.

The High Commissioner invited Minister Gunaw-ardena to visit Pakistan at an early convenience, which will boost bilateral trade, joint ventures and economic cooperation between Pakistan and Sri Lanka.