The packaging industry remains the most prominent consumer of plastic bags. These bags are still used in large quantities across the packaging industry, but the end-users are often critical of plastic packaging. This has compelled the packaging industry to explore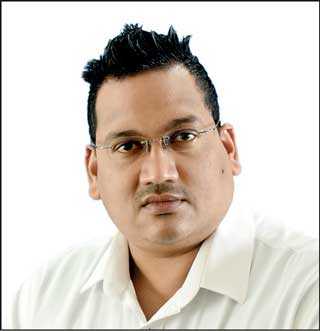 Packaging Alliance Founder

and Managing Director

Stephan Tranchell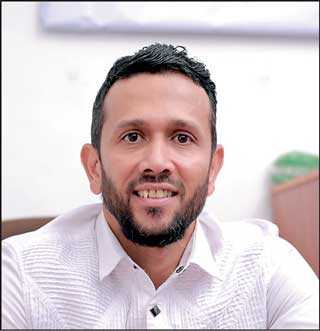 Packaging Alliance Head of Operations Jeffrey de Silva
alternatives that can replace plastic bags for consumers who are inclined towards green management and consumption.

Being a company dedicated to latest technology and innovative methods, Packaging Alliance was led to embrace the requirements and demands of environmental-friendly customers. This move has been met positively by manufacturers who have shifted to incorporating biodegradable solutions to their business processes. Packaging Alliance specialises in the manufacture of grow bags and has an established client base who are grow medium suppliers for agricultural produce. The company product portfolio includes grow bags, planter bags, sulphur UV bags and biodegradable hydroponic grow bags.

Grow bags are used as a component of food production for crops including strawberries, tomatoes, cucumbers and more. These coco coir-based grow bags foster extreme root growth and are used in high, medium and low-tech hydroponic cultivation, commercial greenhouses and plat nurseries worldwide. These grow bags are prepared with ultraviolet (UV) protection and packed with compressed slabs of growing media for soilless seed germination.

Packaging Alliance was a brainchild of Stefan Tranchell who has over 25 years of experience in the packaging industry and is a strong advocate of environmentally sound solutions to today's critical packaging needs within the grow coco peat industry. "Availability of biodegradable plastics was a game changer for us and using it to drive demand as a sound alternative to non-biodegradable plastics has also emerged as a resilient driver of our business and became our key value proposition. I see it not only as a win for us but a win for the industry and the environment," said Stefan Tranchell.

Speaking of the bans imposed on plastic usage across several key regions in the recent past, Factory Operations Director Jeffrey De Silva had this to say: "The global plastic bags market is at an important crossroad where the leading vendors are required to assess their strategies for growth. It has now become critical from a business survival perspective to make robust efforts to avert the storm created by consumers, environmentalists, and planet conscious businesses. This move of the company has been met with a great deal of appreciation by our consumers who come to us on our commitment to sustainability."

The company caters to a host of customers including local and international players in the grow bags sector.