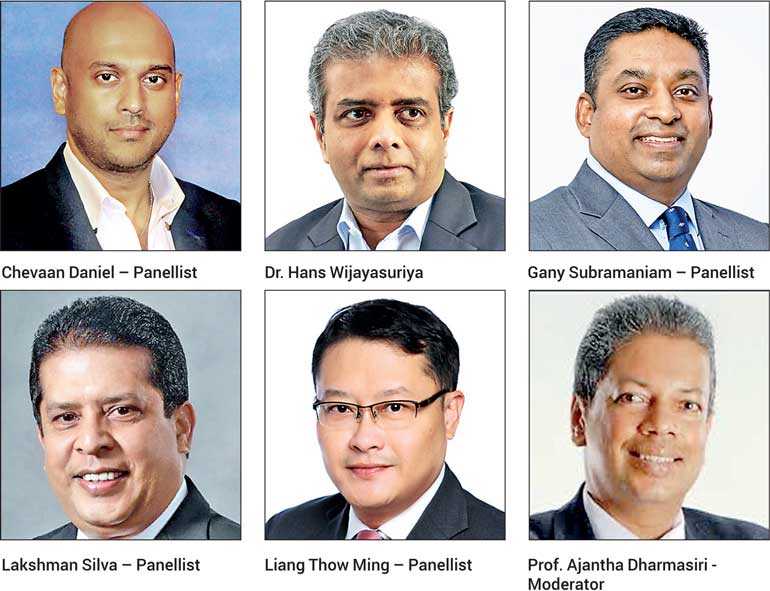 The CEO Forum organised by the Postgraduate Institute of Management Alumni Association (PIMA), themed 'Sri Lanka Marching Forward - Being Brilliant as Business Leaders', will be held on 26 September from 6.00 p.m. at Cinnamon Lakeside, Colombo.

The keynote address of the prestigious event will be delivered by Axiata Group Bhd South Asia Region CEO and Vice President Corporate Executive, and Ceylon Chamber of Commerce Chairman Dr. Hans Wijayasuriya. The forum will be moderated by PIM Director Professor Ajantha Dharmasiri.

The panellists will be represented by diverse business sectors. Allianz Insurance Lanka Ltd CEO Gany Subramaniam, L.H.A. Lakshman Silva, Port City Colombo Chief Sales and Marketing Officer Liang Thow Ming, and the Capital Maharaja Organization Limited Executive Group Director Chevaan Daniel.

The Alumni Association of Postgraduate Institute of Management (PIM) is the most prestigious and active body with a membership base of around 3000, who represent diverse fields of expertise, achievement, disciplines and specialties.

PIMA organises events of national importance bringing together the academia, corporate, expatriates and the public sector. The PIM Alumni association has become a vibrant entity in Sri Lanka seeking to develop Nation's Thought Leaders and transform socio-economic system with an aim to generate more opportunities for its members and countrymen.

For further details contact Andrew 0768243459 or Kandalama 0768243457.