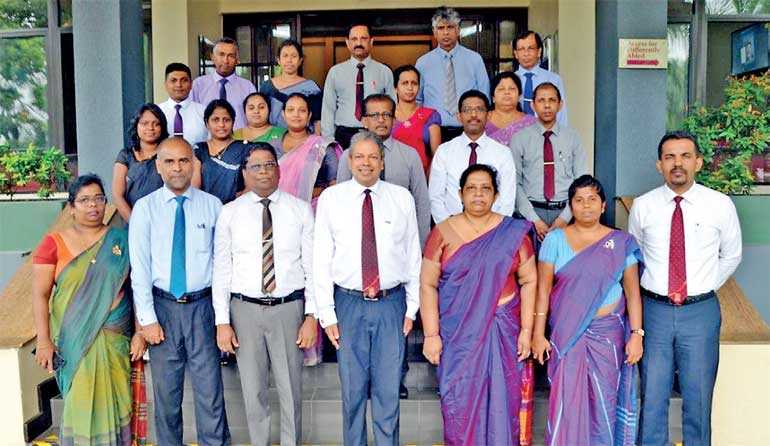 PIM Director Prof. Ajantha S. Dharmasiri, PIM Faculty Member/EDP Coordinator Dr. Samantha Rathnayake, Govt. Printer Gangani Liyanage, and the Dept.'s senior officials at the inauguration of the EDP program
---


The Postgraduate Institute of Management (PIM), as the nation's management mentor, inaugurated a special Executive Development Program for the Department of Government Printing recently.
PIM Director Prof. Ajantha S. Dharmasiri delivering the welcome address at the inauguration, emphasised the value of training for state sector institutions to enhance their capabilities and meet the emerging demands in their work places. Prof. Dharmasiri specifically emphasised the need for enhancing the managerial competencies of managerial personnel especially in view of the complex nature of the printing industry, and the array of current commitments undertaken by the Department of Printing.

Government Printer Gangani Liyanage, Additional Government Printer (Admin) M.H.M. Riyaldeen, Senior Deputy Government Printer P.H.L.V. de Silva, Chief Accountant D.V.W. Bethmage, Chief Internal Auditor J.A.K.W. Jayakody, and several other senior officials attended the inauguration ceremony.