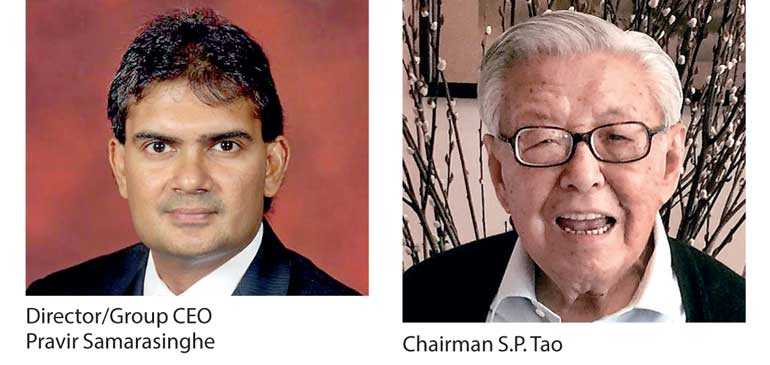 Overseas Realty (Ceylon) PLC has recorded a Group Revenue of Rs.2,579million for six months ended 30 June 2018, an increase of 118%over the corresponding period of last year. The Group Gross Profit increased by 80% to Rs 1,606million and Group Profit AfterTax grew by 29% to Rs.2,087million,compared to the previous period.

Revenue of Rs.1,116million was recorded from Property Leasing at the World Trade Center (WTC) Colombo, an increase of 8% in comparison with previous period.The Company is in the process of refurbishing and upgrading its common facilities with the intention of providing a better service to the tenants of the building.Revenue from Other Services was Rs.172 million, an increase of 15% over the previous period.

Revenue of Rs.1,291 million was recorded from Apartment Sales of Havelock City, compared to Rs.2million in previous period.

Havelock City Phase 3 comprising two towers, Stratford and Melford with 304 luxury apartments is currently under construction with almost56% construction completed and is expected to be handed over by mid-2019. Over 60% of Phase 3 apartments have been pre-sold as at 30June 2018. Phase 4 which is also under construction comprising two more towers, Peterson and Edmonton with 340 Luxury Apartments is expected to be launched to the market in August and completed by mid-2020.

Anchoring the Havelock City Residencies is the Havelock City Commercial Complex which comprises an iconic 50 storeyed Office Tower and a Shopping Mall built to international standards, servicing the Life Style needs of the catchment.

The Group Net Asset Value per Share as at 30June 2018 stood at Rs.29.98 and the Earnings per Share for the period stood at Rs.1.68.