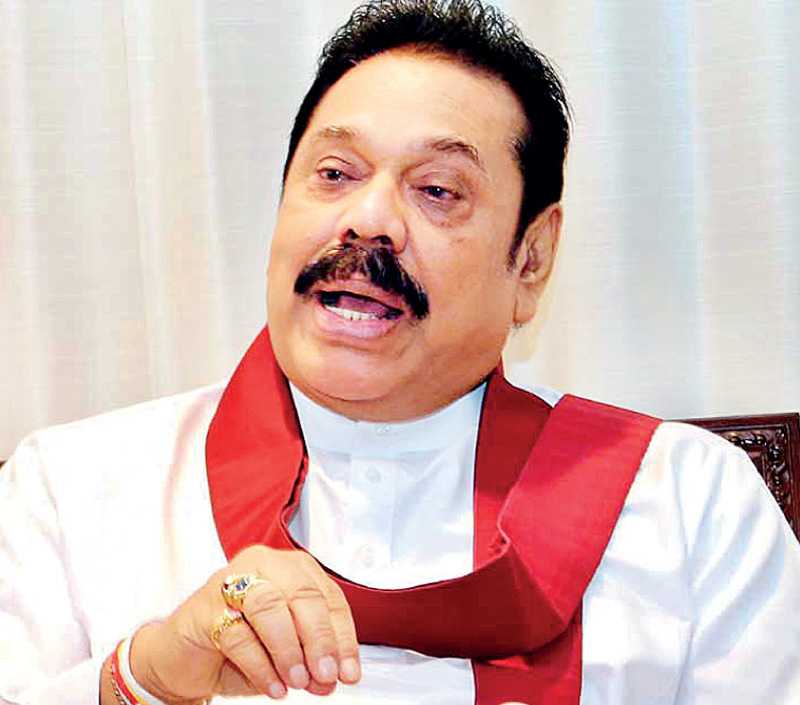 Prime Minister Mahinda Rajapaksa
---
Says some individuals and companies have sought permission to import the plant to use as raw material for medicine but will not be allowed
Govt. conducting programs to educate people on harmful effects of narcotic substances
---
The Government has no plans to legalise the use of cannabis in the country, Prime Minister Mahinda Rajapaksa told Parliament yesterday.

"Government authorities are continuously conducting awareness programs on the dangers of the psychotropic effects of cannabis via the print, electronic and social media. In addition to that, awareness programmes are being conducted in schools, universities and vocational training institutes. Teachers and teacher-trainees are being informed of the measures to be taken to curb the drug menace," he said.

Rajapaksa made the comments during the Prime Minister's Question Time in Parliament, in response to query from UNP Matara District MP Buddhika Pathirana on an ongoing campaign to get the use of cannabis legalised in the country.

The PM said that there was neither evidence nor reports about a campaign to promote cannabis, but there were posts on social media platforms and the internet to the effect. Some individuals and companies have sought the Government's permission to import the plant to be used as raw material for various products including medicine, but this has not been allowed.

The PM added that a committee had been appointed in terms of provisions of the National Dangerous Drugs Control Board Act No 11 of 1980 to study the threats from the cannabis plant.

Pathirana in his query alleged that with tobacco sales in decline, the tobacco mafia had commenced a campaign to promote marijuana as a substitute and had hired intellectuals and professionals to promote the use of cannabis.

"Professors, doctors, professionals including health experts who are now on the payroll of tobacco companies are writing articles, books and preaching the values of ganja. Their campaign is not only visible in print and electronic media but also in social media. Their campaign is to get the narcotic plant legalised here. This should be stopped immediately," the MP said.