---
Nedal Salem was appointed Managing Director and Chief Executive Officer of Ceylon Tobacco Company PLC (CTC) effective 15 May. During his career spanning over two decades at British American Tobacco (BAT), Nedal has held various senior management roles in nine markets across three continents. He holds a Bachelor of Arts (BA) in International Business from The George Washington University.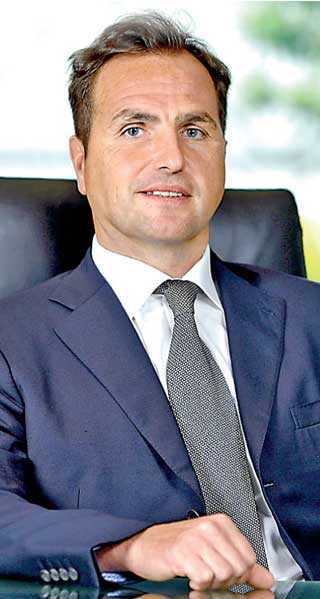 Nedal Salem, Managing Director and Chief Executive Officer of Ceylon Tobacco Company PLC (CTC)


Nedal joined BAT in 1998 as Country Manager in Jordan. He later held the positions of Area Head of Strategy in BAT Middle East from 2006-2008, Global Senior Brand Manager in BAT UK from 2008-2011 and Director Brand Marketing in BAT South Korea from 2011-2015.

Prior to taking on the role as MD and CEO at CTC, Nedal functioned as Head of Brand Marketing in BAT Indonesia from 2017. During his tenure in Indonesia, he delivered major portfolio milestones driving year on year growth in profit and volumes for Global Brands via solid brand building principles, a ground-breaking product strategy and a novel activation model.

Over the past 20 years, Nedal has built a reputation as an individual with exceptional vision, drive and skills in balancing strategy and operational excellence to optimise financial results, market share and employee engagement. He has created a legacy of building high performing teams through his inspiring and inclusive leadership style as well as delivering strong financial results underpinned by the growth of Global Brands.

A background of living and working in many different regions of the world has honed Nedal's cultural adaptability, which he defines as 'the ability to harness local values with international experience to maximise results'.