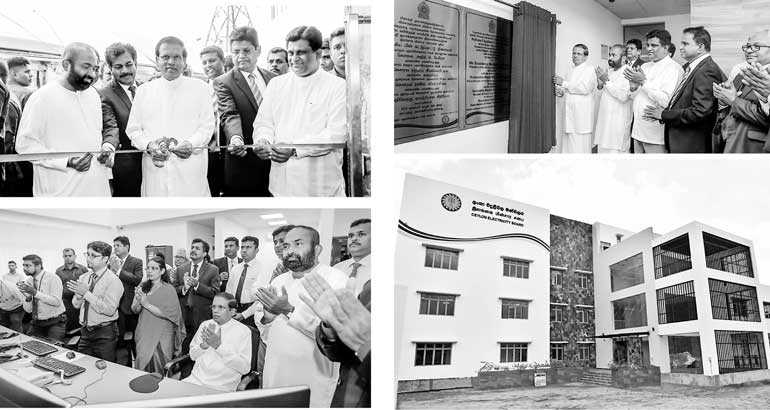 President Maithripala Sirisena this week declared open the new National Electricity Grid Control Centre of Ceylon Electricity Board (CEB) in Sri Jayewardenepura, which is set to control all the data of the power generation and electricity sub stations throughout the island.

Fulfilling the need of a main controlling system to control and monitor electricity grids of Sri Lanka with a firm management of electricity and with a motive to provide efficient service to consumers, this centre was built with a Rs. 3 billion loan provided by Asian Development Bank (ADB).

Overall electricity grid of the entire country will function as one network. The new controlling system can monitor all 25 power generation stations and electricity grid stations live simultaneously. The previous grid control system had facilities to control only 15 main stations and 35 substations.

The engineer of the controlling system can acquire a good understanding about the flow of current in every transmitting line, the amount of energy produced in power stations and the level of water in dams of hydro power stations.

The centre will help the system control engineers to set up a production plan when generators run daily to minimise the cost of electricity generation. It can also manage and control the transmission system more reliably and efficiently.

After opening the centre the President joined a site visit to the newly established centre and observed the work in the main controlling system.

Minister of Power and Renewable Energy Ranjith Siyambalapitiya, State Minister Ajith P. Perera, Power and Energy Ministry Secretary Suren Batagoda, and Ceylon Electricity Board Chairman W.B. Ganegala were also present at the occasion.