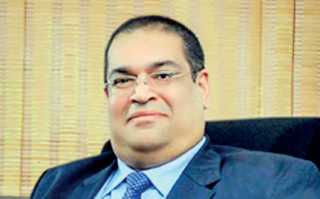 Sri Lanka Association of Manufacturers and Exporters of Rubber Products Chairman Ravi Dadalani
---
Sri Lanka Association of Manufacturers and Exporters of Rubber Products (SLAMERP) in a statement yesterday welcomed the Budget proposals for 2021 which have given emphasis on exports across the board including support for domestic industry to expand production and the SME exporters. Following is the full statement:
Given the current external and domestic economic environment, SLAMERP believes exports are the key path for the country to develop and manage its debt and ensure prosperity to its citizens. Among many proposals tabled by the Prime Minister in his capacity as the Minister of Finance, the following will help stability and development of the export sector.

The tax policy for the first time has been announced for a five-year window. This indeed will support predictability for both existing investors as well as for new investments (Foreign Direct Investments – FDIs).

The support extended for domestic industry development and a 10-year tax holiday on $ 10 million investment, including in the agriculture sector will help existing companies to expand and opportunities for new partnership to expand export activity. Proposals to establish new investment zones will certainly assist the rubber manufacturing sector, which has clearly identified the need for such facilities to expand investments of current manufacturers and it would be an impetus to drive FDI in the rubber manufacturing sector.

Productivity improvement support and plantations and agriculture sector being given special focus would strengthen the implementation of the rubber master plan.

Identifying technology improvements and trade facilitation are key to the export competitiveness of Sri Lanka. The Budget 2021 has given due emphasis for these areas to support manufacturing and export industry.

The focus on establishing trade agreements and bilateral arrangements along with economic diplomacy is important for Sri Lanka to gain more market access and to be part of the global trade shifts and new supply chain shifts of the post COVID global economy. SLAMERP believes that this is a timely focus which can attract new export-oriented organisations to set up shop in Sri Lanka as a global hub.

The rubber industry in its medium-term plans to double its exports from $ 1 billion to $ 2 billion. The 2021 Budget indeed has brought in the necessary policy direction to support the export industry by further creating a conducive environment and SLAMERP looks forward to quick implementation of the policies to overcome the negative effects the country has faced due to COVID-19.

Overall, the Budget 2021 is considered a business-friendly policy statement. However, the proposed retirement age and contribution of 0.25% of turnover towards insurance fund are matters that require further consultations to avoid technical, legal and social implications that could affect businesses as well as employees and employers of the private sector.