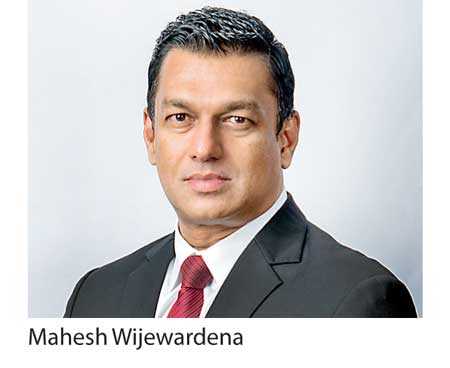 Longstanding Mahesh Wijewardene has been appointed as the CEO/Executive Director of Singer Sri Lanka Plc with effect from 1 November.

He succeeds Asoka Pieris who has relinquished is duties from 31 October.

Mahesh was appointed Chief Operating Officer on 1 July. He has been at Singer Sri Lanka for over two decades, having joined in 1996 as the Materials Manager at the Piliyandala Factory. He was transferred to the Management Office in 2001 when he was promoted as the Commercial Manager and took over the Company's Commercial Division.

In January 2005 he was appointed as the Commercial Director. In addition, Mahesh took responsibility for Marketing operations in 2013, when he was appointed Director – Marketing and Commercial and three years later, became Director – Sales and Commercial in charge of the company's main retail channel.

Mahesh previously handled After Sales Service operations and has had exposure to Commercial, Marketing, Sales and Service at Singer. He also heads the company's CSR initiatives and activities. He was appointed as an Alternate Director to the Board in 2006.

Over the years, Mahesh has received many awards and accolades from the Company. In 2001 he was selected as the Best Executive of the Year in the Singer group and in 2014 he became the Most Valuable Player of Singer Asia (Runner-up) an accomplishment awarded to only one key manager within all of Singer Asia.

Mahesh holds a Masters Degree in Business Administration from the University of Southern Queensland and received the Deans Award for Outstanding Academic Achievement. He also holds a Diploma in General Management from the Open University.

The out-going Asoka served as Managing Director and Group CEO on 1 July 2010 after being appointed to the Board in August 2004. Prior to being CEO he served in Hong Kong as Chief Financial Officer of Singer Asia Ltd., and Controller of Retail Holdings N.V.

Pieris is an Associate Member of The Institute of Chartered Accountants of Sri Lanka and a Fellow Member of the Chartered Institute of Management Accountants, UK and a Certified Global Management Accountant.