MTI Consulting, over the last week has been engaged in sensing the international sentiment about Sri Lanka, among their clients (past and present) and via their international network of associates.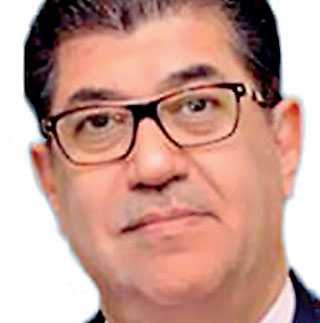 Bahrain – KPMG Managing Partner Jamal Fakhro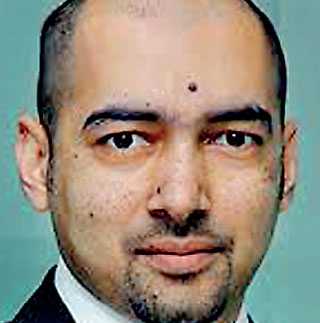 Bangladesh – Gemcon Group Director Kazi Anis Ahmed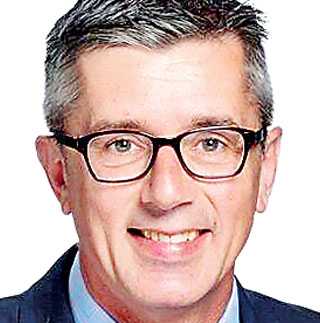 New Zealand – Massey Global CEO Rob Stevens
Pakistan – Arif Habib Corporation Director Nasim Beg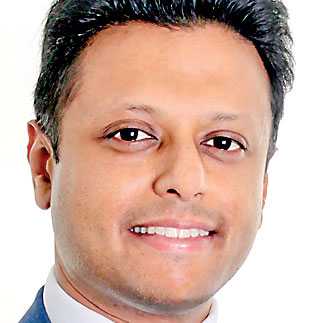 UK – Teatulia CEO Ahsan Akbar
"It is natural for a country's tourism and foreign direct investments to be adversely impacted by such terrorist attacks, which MTI strongly condemns. Through our experience in countries as diverse as Egypt, Indonesia, Thailand, Ethiopia and Pakistan, we have witnessed this. International sentiments, which countries in such circumstance should closely monitor, does influence how fast and how well a country's economic recovery process happens. In this regards, we found an overwhelmingly warm, positive and confident sentiment about Sri Lanka, which surely is a big plus. It is therefore opportune for the Government and private sector work on a proactive recovery plan, take a very positive approach. What we must avoid is a defensive, sympathy seeking approach – which can help with donors, but not in driving business back into the country," said MTI Consulting CEO Hilmy Cader.

MTI Consulting has worked on assignments across emerging and frontier markets in Asian, Middle East and African regions, which include projects carried for multi-national and regional companies and agencies in Algeria, Bangladesh, Cambodia, Egypt, Indonesia, Jordon, Iran, Iraq, Lebanon, Myanmar, Nigeria, Pakistan, Philippines and Syria.

Bahrain: "I have been visiting Sri Lanka twice a year for the past 12 years, I have seen the change since the Tamil issue was sorted out. The country is the most peaceful, safe and welcoming country in this part of the world. A crazy incident by crazy people shouldn't change our mind and thoughts about this lovely country. I am planning to visit the country in June. May God bless Sri Lanka and its people." – KPMG Bahrain Managing Partner Jamal Fakhro.

Bangladesh: "Sri Lanka is a country that has survived decades-long civil war and many terror attacks without losing the deep humanity and charm of its culture. I have come to know this beautiful country through both personal and business connections and I have no doubts that the resilient people of Sri Lanka will rebound from the recent tragedy and set a new example for the region as a beacon of peace, progress and plurality." – Gemcon Group Group Director Dr. Kazi Anis Ahmed.

Pakistan: "I first visited Sri Lanka in the mid-2000s, when the civil war hadn't ended. There were security posts on almost all the roads, not too different from what we had in Pakistan. Nevertheless, despite that, it was peaceful and I got about quite happily. I instantly took to the people there and thought to myself that if I ever wanted a second home, it would be Sri Lanka. I have visited several times thereafter and each visit has strengthened my bond with friends there. Terrorists unfortunately, will normally find soft spots. All of us must come together to help curb these misguided people. Love and humanity will survive – don't lose heart my dear Sri Lankans." – Arif Habib Corporation Director Nasim Beg.

New Zealand: "New Zealand was deeply shocked and saddened at the recent events in Sri Lanka and we offer our heartfelt condolences and sympathies. However, we have every confidence that the people of Sri Lanka are resilient and will emerge stronger from these tragic events. Massey University has total confidence in the strength of the new, emerging Sri Lankan economy and we look forward to future strong partnerships with Sri Lankan educational institutions and companies." – Massey University of New Zealand Massey Global Chief Executive Rob Steven.

United Kingdom: "As a business operating in the heart of central London, we are acutely aware of the risks posed by terror attacks. We also know that these extremists never reflect the underlying decency, energy and creativity of the population. In recent years Sri Lanka has been a model of how Asian countries can open themselves to the world for business through traditional exports, tourism and e-commerce. The actions of a handful of terrorists on Easter Sunday have done nothing to dampen that. Sri Lanka will recover from these atrocities even stronger than before." – Teatulia UK CEO Ahsan Akbar.