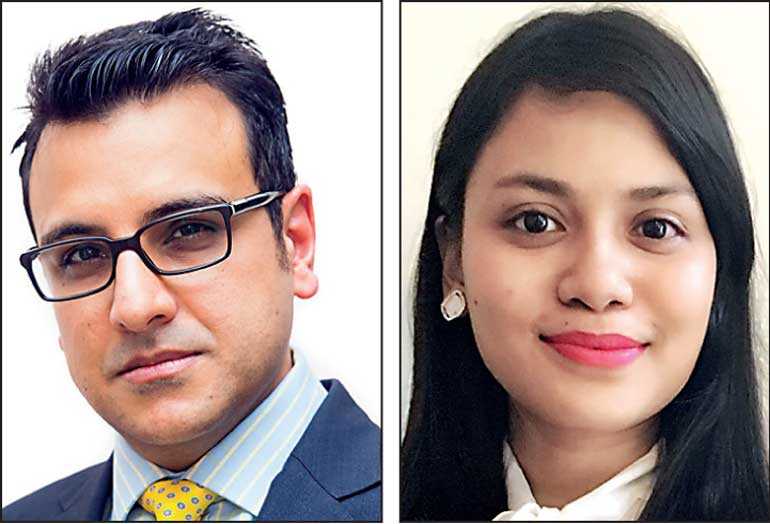 MTI's Regional Corporate Finance Team comprising Dubai-based Naush Beg and Mumbai-based Darshana Buragohain
Enabled by MTI Corporate Finance, Packsco (a longstanding player in Sri Lanka's stationery business) has acquired the stationery business assets of CIC's stationery brand 'CIAL'.
CIC Holdings Managing Director Samantha Ranatunga stated: "CIC is going through a strategic transformation and we have retained MTI as our consultants for this initiative. As part of the project, we have decided to focus on our core competence, which CIC is certain will outperform in the market and maintain a sustainable position in the respective industries. It has been quite an interactive and productive project with MTI so far, and they have been supportive of our needs." MTI CEO Hilmy Cader, expressing his pleasure working with CIC, stated: "The main aim of these non-core diversifications is to move CIC to be a more profitable and competitive organisation with a higher return on investment to shareholders.»

Cader further stated: «The deliverable of this project towards achieving this goal is to provide CIC with a strategic direction, of which one of the outcomes has been the sale of CIAL›s stationery machinery to Packsco." Packsco is a leading importer and distributor of pens, JK Copier photocopy paper and Nataraj products in Sri Lanka.

Established in 1964, CIC Holdings PLC is one of Sri Lanka's leading conglomerates with ventures in businesses ranging from agriculture to chemicals and from medicine to household products. Guided by strong ethics and a growth culture, CIC has become a household name in Sri Lanka. CIC continues to conduct business in a structured, pragmatic and empathetic manner to build mutually rewarding and lasting relationships with their principals and customers by being attuned to their needs. This is underpinned by excelling in all that CIC does.

MTI Consulting is an internationally-networked boutique management consultancy which is based in Bahrain, offering advisory services in strategy, business operations, corporate finance, talent and resourcing, tech advisory and go-to-market. Since its inception in 1997, MTI has worked on over 640 assignments in over 43 countries, covering a diverse range of industries, clients and business challenges. This internationally renowned organisation has a proven track record in strategy consulting related projects over the years.