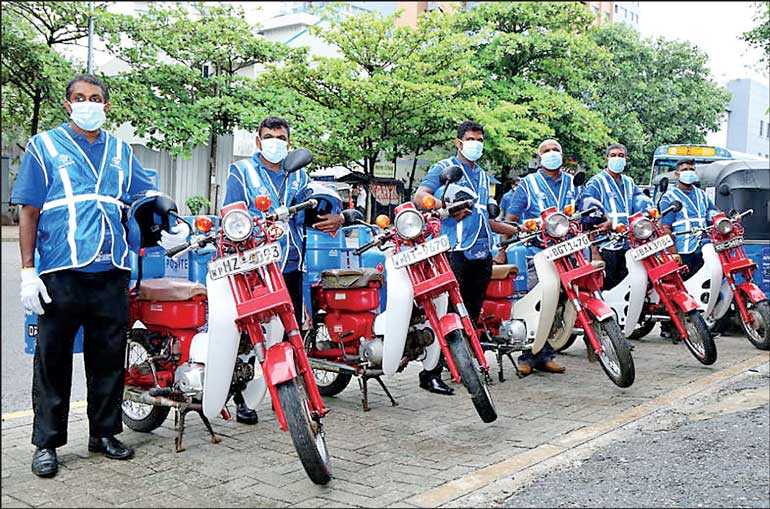 ---
Sri Lanka's largest importer, supplier and market leader in LP Gas, Litro Gas Lanka Ltd. (LGLL) launched its home delivery mobile application (app) at a ceremony held at the Litro Gas Head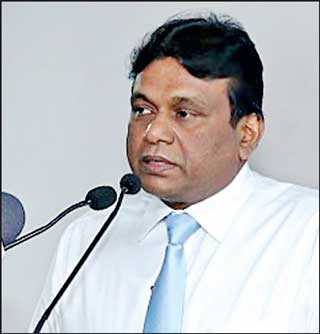 Litro Gas Chairman & CEO

Anil Koswatte


Office recently.

The mobile app serves to facilitate swift and convenient home delivery to customers' doorstep through a widespread network of dealers throughout the country.

The Litro home delivery app has been designed with a user-friendly interface and aims to streamline and simplify the process of ordering. This app allows customers to select a service/product of their choice and having it delivered to their doorstep by going through a few simple steps. This is significantly more efficient and innovative than the existing 'call-in' option.

The app which is optimised for mobile devices as well as desktop/laptop computers is manned by a Customer Care Centre which processes all orders centrally by routing them to the respective Litro Gas Dealer once an order is placed. This enables Litro Gas to monitor and be in control of the delivery process at all times. The customer too, is able to monitor their order via the app. The hotline 1311 is active in the meantime to assist customers whenever needed.

Commenting at the launch, Litro Gas Chairman and CEO Anil Koswatte said that Litro Gas was proud to have been the first supplier and distributor of LP Gas in the country to offer customers an on-line delivery service for gas cylinders.

"The need for an application to handle the delivery process swiftly was felt especially during the last pandemic period when customers were unable to leave their homes. While we were still efficiently managing the orders, we thought that having an app would convenience the customers further enabling them to place an order with a few clicks as well as giving them the option to monitor the status of delivery via GPS/network-based technology."

He noted that though a simple affair, in terms of participation, the event was an inspiring and meaningful one.

At the event, a map of Sri Lanka was illuminated by members of the top management at Litro alluding to the company's vision of broad-basing its presence as well as delivery facilities to the entire nation.

Director – Sales and Marketing/Corporate Affairs Janaka Pathirathna added: "The app gives a technological edge to the company as this is the first time customers will be 'directly' connected with Litro Gas. This way we are able to analyse customers' behaviour, preferences and model our products and service accordingly."

The event concluded with the Chairman and CEO handing over Litro branded gear which included a safety helmet, t-shirt, jacket with reflective strips and a pouch to the fleet of dispatchers. The Chairman also flagged-off a colourful line-up of home delivery vehicles optimised to facilitate safe, economical and efficient delivery of cylinders to customers. Available from 6:30 a.m. to 9 p.m. daily covering the three major cooking times, the delivery is expected to be completed within a short time.