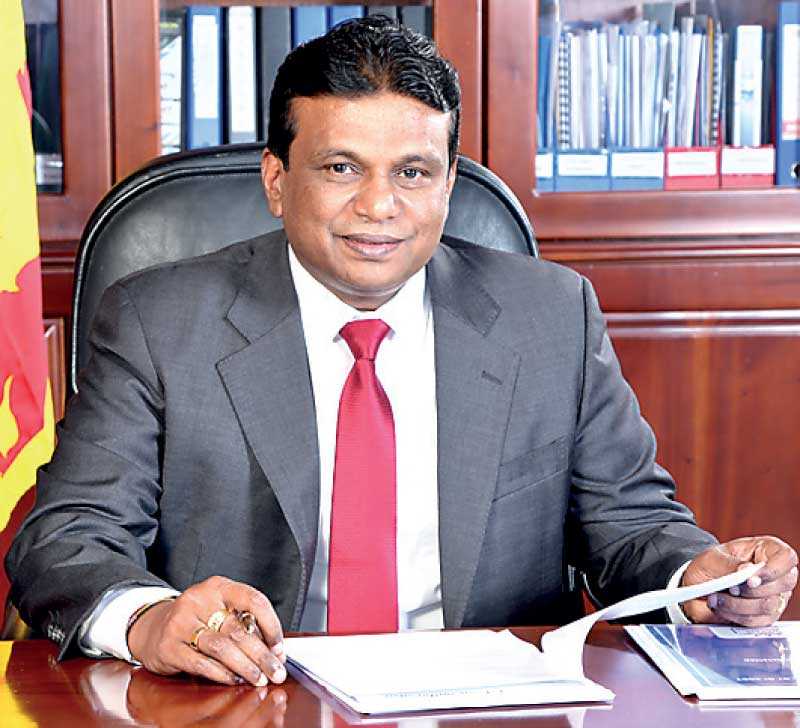 Litro Gas Lanka Ltd. and Litro Gas Terminal Lanka Ltd. Chairman and CEO Anil Koswatte
---
In recognition of its outstanding commitment during COVID-19 period, Litro Gas Lanka, Sri Lanka's national supplier of LPG has been awarded the prestigious LPG industry awards, the Argus/WLPGA Award for COVID-19 Resilience.

The Argus LPG Awards have partnered this year with the World LPG Association (WLPGA) and was staged during the eLPG Week (2-6 November) which was held online due to the COVID-19 pandemic.

Among the categories awarded were The Trader of the Year Award, Tech Innovation Award, The National Association Award and The COVID-19 Resilience Award.

"Litro Gas is extremely honoured to have been recognised globally for the COVID-19 resilience measures the company has initiated," says Litro Gas Lanka Ltd. and Litro Gas Terminal Lanka Ltd. Chairman and CEO Anil Koswatte.

"We are thankful to Argus Media for acknowledging our contribution towards mitigating a global pandemic. It was not an easy task to muster the resources needed due to the lockdown and curfews but the Litro Gas team was able to rise to the occasion, coming together with the support of our channel partners to meet the consumer demand for LPG."

"We were able to initiate fast turnaround times, assuring an island-wide delivery during lockdown, which indeed was challenging to us."

Innovation and efficiency during this time became critical concerns where Litro Gas partnered with 'PickMe' Food to facilitate delivery which helped broaden the distribution network. An easy four-digit helpline for island-wide home delivery (1311) was also introduced and launched along with a specially designed Litro Gas Home Delivery Mobile App which enabled customers to meet their LPG requirements conveniently and swiftly.

"Despite the challenges the industry faced during the lockdown, Litro Gas was able to record a 4% organic growth in sales and 4% increase in market share up to 76%. This enabled us to pass on a tremendous economic benefit to the customer – by being able to absorb rising global LPG prices and thus deliver the Government promise of affordable LPG to the people."

As the LPG market leader in Sri Lanka, Litro Gas has successfully mitigated the economic impact of the lockdown, thereby contributing towards the economic upliftment of the people.

Litro Gas believes that being recognised for its innovative COVID-19 protocol would set an industry standard that would facilitate greater growth across sectors.

The company's commitment towards adequate safety procedures was further strengthened when Litro Gas became the first State Owned Enterprise (SOE) to be awarded SLS 1672: 2020 certification by the Sri Lanka Standards Institution (SLSI), in recognition of their compliance with SLS COVID-19 safety management systems protocol for organisations.

"As a customer centric state enterprise with a unique multinational heritage, Litro Gas believes in delivering a world class service to our customers at all times – that is our benchmark for ourselves and the industry."

"The COVID-19 Resilience Award we received at Argus LPG Awards for Excellence 2020 will continue to motivate our team to promote Litro Gas as an exceptional fuel," he added.