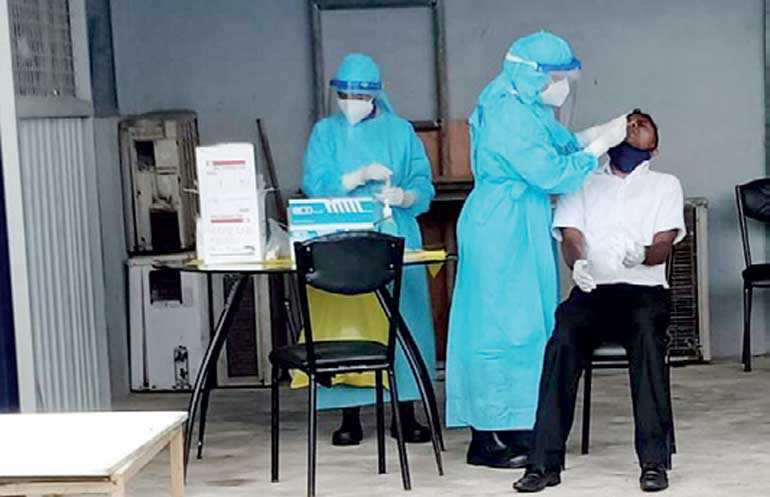 Following a directive from President Gotabaya Rajapaksa for all large institutions to screen their employees with random PCR testing, Litro Gas has taken immediate steps to submit their employees to such tests.

Staff members across Litro Gas storage facilities, filling plants, supply chains and head offices were tested randomly with PCR tests conducted at the respective premises.

"As a responsible state owned corporate institution to undertake such a challenging task efficiently and swiftly, we are mindful of the contribution being made towards a safer Sri Lanka. Safety and health protocols form the basis of our business – we pay attention to maintaining the highest possible standards at all times as the supplier of LPG to the nation," says Litro Gas Lanka Limited and Litro Gas Terminal Lanka (PVT). Ltd. Chairman and CEO Anil Koswatte.

Commenting on the initiative, Litro Gas Director - Health, Safety & Environment Jayantha Basnayake says that the tests were conducted as a part of the COVID-19 protocols that are established across the company's vast network of operations."Litro Gas understands the importance of maintaining relevant safety and health procedures, since as the market leader in the industry, we reach thousands of consumers everyday," he adds.

In recognition of their exceptional commitment to maintaining a consistent service during the COVID- 19 lockdown, Litro Gas was the first state owned enterprise to recently be awarded SLS 1672:2020 COVID-19 safety compliant standards by the Sri Lanka Standards Institution (SLSI).