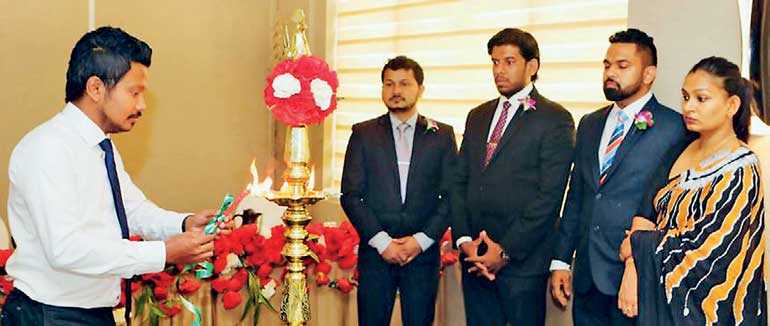 Board of Directors at the launch event
---
Lanka Shakthi Technologies (LST) Ltd., one of Sri Lanka's leading solar power EPC companies to industries and homes, recently announced that the company is geared and ready to achieve the Government's energy target of 80% renewable energy by 2030.

LST Managing Director Gihan Ratnayake, addressing company stakeholders at the recently held AGM said that the company supports this Government initiative and has no hesitations about being able to meet this demand.

"Currently the renewable energy contribution from solar is only 2% to Sri Lanka's grid with just 250MW total installed capacity by all vendors. With state encouragement the industry can grow immensely and the state energy targets are realistic in the long run," Ratnayake said.
With over 1,200 installations with a total capacity of over 8MW installations completed to date Lanka Shakthi Technologies have soared even during tough times for the renewable energy sector. Announcing its 2019/2020 FY performance, the company shared that its turnover has grown significantly by 25% year on year, retaining healthy earnings and dividends for its shareholders.

The company said that solar power can significantly bring down the cost of electricity generation in Sri Lanka, which has a rising energy consumption issue combined with an increasing cost of power generation. In addition, solar energy has multiple benefits to industries and individuals; the environment; and on the national external trade bill. Solar power can reduce the electricity bill fluctuation risks, would reduce substantially the annual import requirement of diesel and coal, would reduce CO2 footprint and qualify Sri Lanka for the 'Paris Convention'.

In its sixth year in operation, LST has created over 60 direct and indirect employment opportunities, which they believe will increase multifold once the acceleration towards the 2030 targets are implemented. At the current rate of growth, the solar power industry is forecasted to create 20,000 new job opportunities within the next five years inclusive of entrepreneurs, technicians, engineers and support staff, according to Ratnayake.
"LST has continued to support our staff even during the COVID-19 crisis by continuing to pay salaries, granted increments and promotions and, provided benefits and support where needed," he said.

At the AGM, the company recognised the valuable contributions of the staff with awards presented for 'Best Newcomer', 'Outstanding Service Appreciation' (Gold and Silver), 'Service Appreciation Certificates'.

Lanka Shakthi Technologies Ltd. is an expert in the industry that has expanded into multiple business sectors. The company is renowned for its high standards and advanced technologies from reputed global partners. All technical staff members are technically qualified professionals who have completed trainings from inverter and modules manufacturers keeping above the required CPD (Continuous Professional Development) points per year.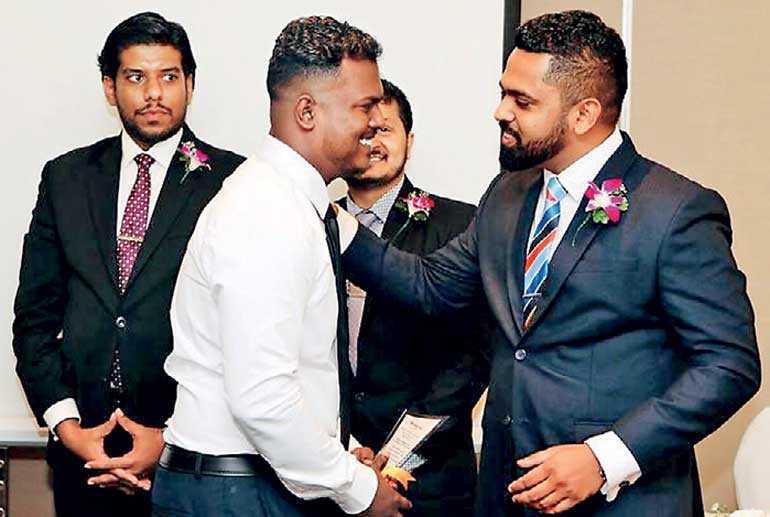 LST MD Gihan Ratnayake presenting awards for best performing staff

LST team
---