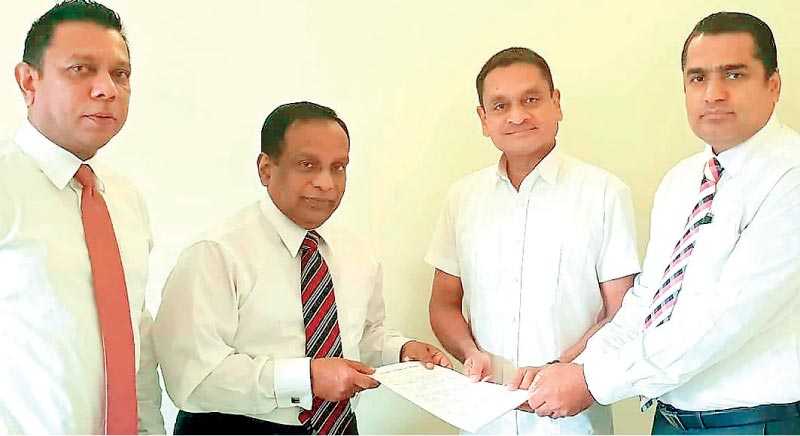 Consultant Udaya Thuduwewatte, DPK Enterprise Chairman D.P. Kanagaratnam, Lakma Holdings Chairman Dr. Arosha Fernando and Lakma Holdings Director Dr. Senaka de Silva
---
A ground-breaking agreement has been signed between Lakma Holdings (Pvt.) Ltd., and DPK Enterprise (Pvt.) Ltd. linking large scale foreign direct investment (FDI) to Sri Lanka.

"The Government expects FDI to more than triple to $ 4 billion by 2022. FDI will bring good jobs and higher wages for Sri Lankans, increase productivity, and make the economy more competitive as well as help the Government to boost tax revenues, providing the space for reduced borrowing and further budget spending on social benefits such as health and education.

"Since FDI comes in foreign-denominated currency, it is always useful in a country with external borrowing" said Lakma Holdings Chairman Dr. Arosha Fernando.