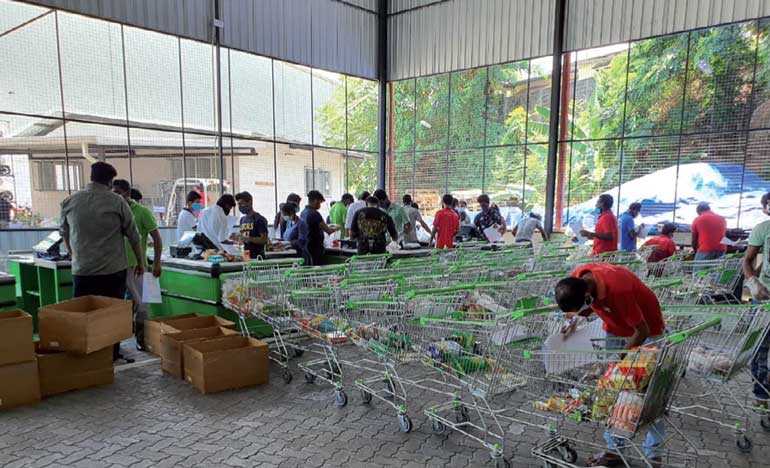 Exclusive Fulfillment center for online orders
---
Keells webstore has the capacity to handle 10,000 orders per day
Wide range comprising of more than 350 products
State-of-the-art online 'queuing' facility to improve user experience
Setting up of 2 online fulfilment centres dedicated to online orders
The COVID-19 pandemic has affected most of our ways of life and for most businesses, the way they operate. Within a very short span of time, the Keells e-commerce platform which dealt with a maximum of 2,000 orders monthly, became a primary source of providing groceries to Sri Lankan households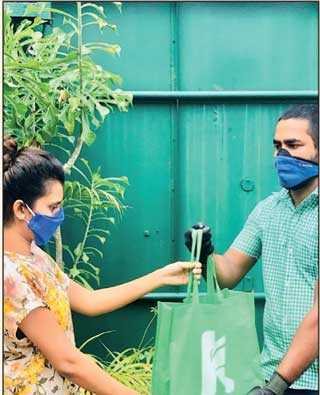 Fullfilling orders at Keells stores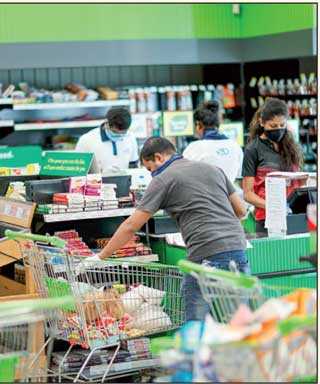 Delivery to a customer by a Keells team member
under lockdown. A brick and mortar operation had to now be reassessed and converted 180 degrees to cater to a growing online demand. With a slightly rocky start and a few bumps along the way, the Keells webstore has only continued to improve, now with a capability to cater daily to 10,000 orders from the initial start of 1,000.

The constant feedback both good and bad helped Keells to continue to understand the customer requirements and all the improvements made were done with the customer at the heart of the solution. All range expansions, starting from 90 essential products to now a 350+ range was considering customer feedback. The delivery grid continued to expand from the original with the increase of last mile delivery service providers to ensure Keells was able to serve a wider group of customers.

The technology developments such as improvements to the payment gateway, ability to view the delivery grid and a product catalogue to a state-of-the-art queuing system was brought in to improve the user experience. Two online fulfilment centres dedicated to online orders were set up with new equipment, adequate stocks and manned by staff to ensure more customers had access to what they needed.

A separate digital platform was built to cater to Nexus members which first included pre-defined packs of products which included grocery, household, personal care, snacks and even fresh produce, fruits and meat/fish. A key customer concern that kept coming up was the ability to order what you need and this facility was provided by further expanding the above platform to feature a function of creating your own order.

Keells has received mixed reviews on the work done so far, but will strive to make improvements to ensure the customer benefits at the end. Even with indications of curfew being lifted, Keells will continue both platforms to ensure customers who wish to stay home will have access to goods. A deliver safety guideline has also been published on the Keells official Facebook page to highlight the safety precautions taken and as a transparent method for customers to also be aware and write back if they are not adhered to. There are many more improvements Keells will make to address customer concerns as it seems e-commerce is now here to stay.