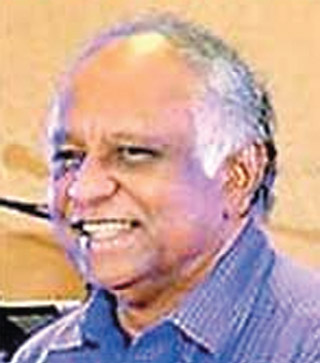 J.M. Jayantha Perera
---
Former banker J.M. Jayantha Perera has been appointed to the Board of Odel Plc as an Independent Non-Executive Director.

Perera has over 40 years of experience in the financial sector with the majority of those years being at senior management and board levels.

He is a Fellow of the Chartered Institute of Bankers (London) and has undergone extensive training in a host of International Financial Centres such as in London, New York, San Francisco, Hong Kong and Singapore. Currently Perera server as an independent Non- Executive Director of SriLankan Airlines Ltd., Sri Lankan Catering Services Ltd., Singer Finance PLC, McLarens Group of Companies — Main Board, Lanka Ratings Ltd., lnterocean Energy Ltd., Qwest Destinations Ltd., Qwest Cruises Ltd. and Premier Physicians Medical Group Ltd.

He counts a long and illustrious career at Hatton National Bank PLC (HNB) where he worked as Senior Deputy General Manager – International, Business Development and Corporate Credit including Treasury Operations. He was also a Founding Director of HNB Assurance PLC.

During his term at HNB, Perera was able bring many reforms by coordinating with the Central Bank of Sri Lanka. He was also Managing Director of Acuity Stockbrokers Ltd. including Acuity Securities and Acuity Partners — jointly owned by HNB and DFCC Bank. In these positions he contributed immensely towards business growth. He also served as Director of Lanka Ventures Ltd., LVL Energy and as a Board Member of the Credit Information Bureau of Sri Lanka.

With the latest appointment the Board of Directors of Odel Plc comprises Ashok Pathirage (Chairman), S. Selliah, H.K. Kaimal, R.P. Pathirana, I.C.R. De Silva and J.M.J. Perera.