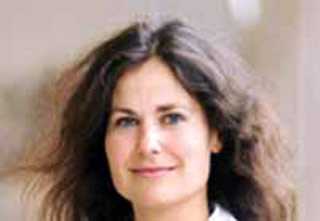 Interbrand Academy Head and Prada, Gucci, Rolls Royce, Dior, Hermes, Rolls Royce and others Global Luxury lead Rebecca Robbins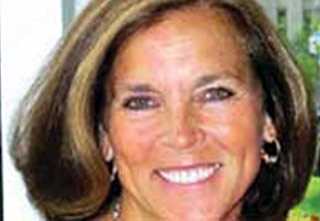 Kathy Virtue
Mina Radhakrishnan
---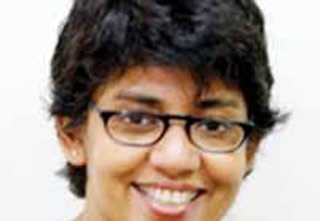 Prashanthi Mahindaratne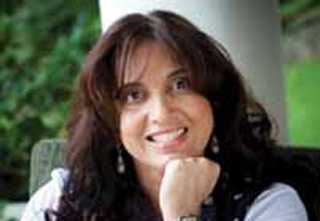 Lucky Dissanayake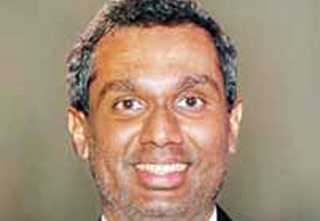 Interbrand Sri Lanka and Maldives Partner Anisha Dharmadasa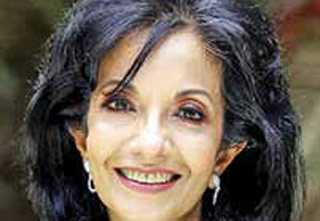 Interbrand Sri Lanka & Maldives Partner Anusha David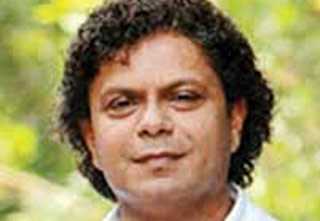 Interbrand Mumbai Head Ashish Mishra
---
Global and local experts to share key insights to 'Women leading in extraordinary times'
---
Interbrand in association with the Daily FT will celebrate International Women's Day (IWD) 2021 – 'Leading in extraordinary times', at a gala event on 28 March at the Oak Room of the Cinnamon Grand Hotel, commencing 6 p.m.

Interbrand is the world's leading brand consultancy, specialising in brands and branding management, with 24 offices in 17 countries. The New York-based consultancy publishes the Best Global Brands report on an annual basis which identifies the world's 100 most valuable brands.

For the past 20 years Interbrand has been putting a value on the world's top brands. In an era when intangible value has become a critical measure of organisational performance, Interbrand's 'Best Global Brands' is the definitive source of knowledge.

We are living in extraordinary times. Old structures are breaking down and long-held social contracts are shattering – profoundly changing the way we live and work as technology moves faster than ever to facilitate that. These dislocations are also occurring within the context of an expanding human population and profound social, economic and environmental transformations on all continents.

The core issue is the nature of power itself, which is dramatically changing and affecting both geopolitics and boardrooms. Leadership used to look like people with formal authority, title, power, and wealth but today's women leaders, and the businesses and brands they have built, are paving the way with new styles that are less top-down and less predictable.

Across businesses, brands, sectors, countries, or as purposive individuals who are fighting for a better world, they are confidently exerting their influence and showing that leading is not just a job title – it's a set of strengths that women are extremely well suited for. The defining skill in extraordinary times is the ability to solve problems and lead change, and women are mobilising their personal, social and economic power to do just that.

The welcome address will be delivered by Interbrand India Head Ashish Mishra, followed by Interbrand in London Global Chief Learning and Culture Officer Rebecca Robbins. The Chief Guest's address will be by Piramal Enterprises Vice Chairman Dr. Swati Piramal, an Indian scientist and industrialist who is involved in healthcare, focusing on public health and innovation and the recipient of the Padma Shri, one of India's highest civilian honours, by the President of India in 2012 for her contribution to the science and technology.

This will be followed by a panel discussion featuring Kathy Virtue who is the President of Challenge magazine USA, a lifestyle sports magazine with 3 million readers. Kathy has been providing resources and expertise to formulate and implement the perfect marketing program for major brands such as NASCAR, PGA TOUR, KRAFT to name a few.

From Fortune 500 companies to small, regional businesses, Marketing 500 has successfully increased market share for its clientele with fresh and innovative marketing strategies.

Mina Radhakrishnan from Australia is an entrepreneur who is one of five inventors who jointly hold Uber's 2013 patent on surge pricing, with a background in computer science, investment banking, venture capital, and product management. She is currently Co-Founder of Different, an Australian property-tech start up.

Prashanthi Mahindaratne is the first Sri Lankan woman to serve as a war crimes prosecutor in an international criminal tribunal, having prosecuted at the United Nations International Criminal Tribunal for the former Yugoslavia (ICTY) in The Hague, from February 2002 to June 2011.

She was appointed by the World Bank as Senior Legal Consultant to the Right to Information Commission in March 2017, and by the UNDP as Senior Legal Consultant to the Office for Reparations established under the Office for Reparations Act.

Lucky Dissanayake is an entrepreneur focused on renewable energy and sustainable development in emerging markets. Passionate about the environment, conservation and the natural world, her vision is for the Biomass Group to be the world's leading bioenergy company transforming rural communities.

Lucky was the recipient of the GGEF Social Eco Game Changer Gold Award in May 2019, the Good Market Innovation Award in December 2018, and was shortlisted for the UBS Global Visionaries award and Cartier awards Dakini Media, UK 2000 to 2011.

Rebecca Robbins heads up the Interbrand Academy and is Global Luxury lead for brands Prada, Gucci, Rolls Royce, Dior, Hermes, Rolls Royce and others. Rebecca is a passionate speaker, lecturer and writer on the relationship between brands and culture, and co-author of a leading book Meta-luxury: Brands and the Culture of Excellence, (Palgrave Macmillan).

"Among brands, luxury brands have been the top-performing sector in recent years. Names such as Gucci, Louis Vuitton, Ferrari and Apple have shown stratospheric rises in value. While we know luxury brands for their exterior values and quality, it's their internal workplace cultures and behaviours that make them stand out. On the inside, the operations of the world's luxury brands share five common themes," says Robins.

"If these are not stable and strong, then your organisation will soon become unstuck." It's notable that Gucci, which has seen a 30% increase in brand value in the past five years, has, in Robins' words, "a phenomenal co-leadership team". By contrast, Burberry's decline coincided in part with the loss of its highly effective CEO Angela Ahrendts, and a powerful leadership partnership with Christopher Bailey. Ahrendts left to join Apple in 2014.

Yes, the world's best luxury brands have supreme product quality and awesome marketing power; but they are also the home to some world-class management and leadership. "Brands have the power to change the world. It is the people behind those brands who enable that to happen."

Rebecca has written for The Guardian, Harper's Bazaar, La Tribune and Luxury Society. Her writing and commentary has been featured in publications including the BBC, Bloomberg, The Business of Fashion, The Economist, FT, Monocle, New York Times, The Times and Wall St Journal.

"We work with brands and businesses across all sectors and industries, and we are living in one of the most exciting periods of change. It's a time where there's never been a stronger case for science and the humanities, strategy and creativity to come together in exciting new ways. Businesses need to invest more than ever in their brands, as the platform for growth, and brands are fundamentally human constructs – they are created by people, for people.

"People are our most valuable asset. How businesses attract, retain and motivate talent is a crucial determinant of sustaining value over the long-term. What people value and why is shifting, and the businesses that are investing in strong cultures and nurturing and networking knowledge within and across the business, are the ones who are thriving.

"The cost of not doing Brands and businesses need to reflect the world in which they exist, and that has to happen on both the inside and outside. As we can attest to from the Best Global Brands study that Interbrand has been publishing for the past 18 years, strong brands begin from within."

Piramal Enterprises Vice Chairman Dr. Swati Piramal is an Indian scientist and industrialist, involved in healthcare, focusing on public health and innovation. She was awarded the Padma Shri, one of India's highest civilian honours, by the President of India in 2012 for her contribution to the science and technology business. She is the company's top pharma 'domain expert'.

She established a hospital in the mill area of Parel, where her husband's family textile company was based, three decades ago, and was instrumental in eradicating polio from that part of the city. She was recently awarded a knighthood by the French Government. She has studied pastry making at the Cordon Bleu, composed a ballet and 'sound and light program' and authored new books on subjects ranging from the spiritual ('The Light Has Come to Me') to cooking.

She is a fan of Sufi poetry, and poetry in general. Apart from her commitment to science and technology, she is passionate about flowers and gardens, and building innovative living spaces. She is committed to propagating the concept of Biophilia which is the connection of human beings with nature. Biophilia is a philosophy that builds this connect.

"I am committed to it and I insist that every project of ours has 50% green space," says Dr. Piramal. "Green is all about health, wellness, happiness and a connection with nature. I am passionate about botany and flowers. My interest in the wellness space originated because I am a doctor. Last year, we did the first Indian garden at the Chelsea Flower Show and won a medal."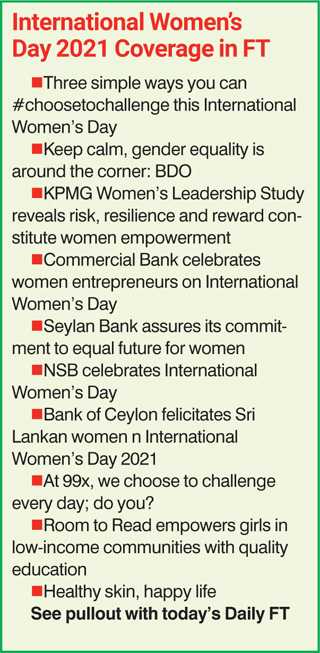 Over the last three decades, Dr. Piramal's work has been focused on the prevention of chronic diseases that include diabetes, arthritis and heart ailments. Having led a team of scientists, Dr. Piramal has significantly contributed to the field of discovery research. Under her leadership, the Piramal Group has been granted over 200 patents in medicine and a library of micro bacteria, plants and fungi with over 50,000 specimens.

Later, the library was donated to the National Institute of Science. She founded the Gopikrishna Piramal Memorial Hospital in Mumbai and was instrumental in launching several pan-India public health campaigns against chronic diseases, osteoporosis, malaria, tuberculosis, epilepsy and polio. The hospital's first-of-its-kind Sports-medicine Centre was dedicated to the treatment of arthritis in disabled children and the elderly, as well as sports injuries. She started Ostop India, a prevention of Osteoporosis Program, and a Field Detection Centre for the detection of diabetes and epilepsy. Dr. Piramal has also authored a book on nutrition for patients with kidney disease.

Through various capacities, Dr. Piramal has championed the cause of women leadership. She has served as the first woman president of India's Apex Chamber of Commerce (ASSOCHAM), in 90 years.