The Ministry of Industries has called on all manufacturing enterprises to register with the ministry and reap the benefits of a range of facilities and concessions.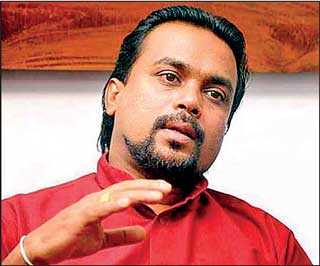 Industries Minister

Wimal Weerawansa


Registering all manufacturing industrial undertakings under the Ministry of Industries is now a mandatory process as per Section 2 of the Industrial Promotion Act No. 46 of 1990. All manufacturing industrial undertaking should hence register their location within three months of commencing under the Ministry of Industries.

As per the Ministry, this registration enables industries to benefit from a range of facilities and concessions. They include: identification as a Government recognised entrepreneur; eligibility to receive lands with all infrastructure facilities from industrial estates under a long-term lease base; and obtaining recommendation for VAT facilities for exports and imports under the duty concession scheme (TIEP) for value-added products.

It also enable industries to obtain recommendation for entry and residence visas for foreign specialists who provide consultancy and technical assistance for the development of the industrial sector; to obtain duty-free concessions for local value-added assembling of vehicle and electrical components; the ability to claim concessionary rates for monthly electricity bills; and the facilitation of international standardisation certificates.

Further, the registration helps firms obtain loans for small and medium scale industrialists; to obtain necessary aids to carry out industry in a disaster situation with the assistance of relevant Government entities; assistance to find solutions for the problems of industrialists; and to participate in training programs conducted by the Ministry to provide modern technical know-how and skill.

The relevant applications for the registration can be obtained through the Ministry of Industries website (www.industry.gov.lk) or by visiting the Ministry or Regional Industry Service Centres coming under the purview of the Ministry. Completed applications should be forwarded to the Industry Registration Division of the Ministry on or before 30 May.