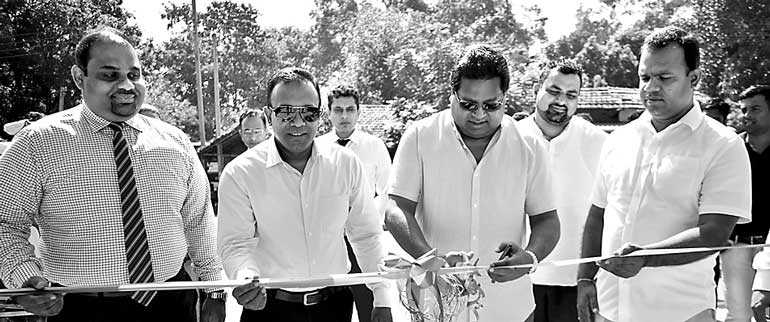 From left: Ideal First Choice Deputy General Manager Lahiru Silva, Ideal Motors Director –Automotive Chaminda Wanigaratne, Ideal Group Chairman Nalin J. Welgama, and Mayor of Dambulla Jaliya Opatha at the opening of Ideal First Choice branch in Dambulla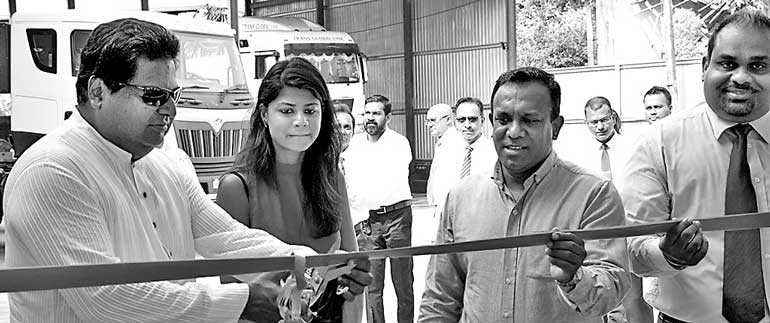 From left: Ideal Group Chairman Nalin J. Welgama, Director – Legal and Corporate Affairs Nimisha Welgama, Ideal Motors Director – Automotive Chaminda Wanigaratne, and Ideal First Choice Deputy General Manager Lahiru Silva at the opening of Ideal First Choice branch in Kelaniya
Ideal First Choice, the multi-brand total aftercare arm of the Ideal Group, expanded its branch network by opening its eighth service centre at Dambulla and the ninth at Wanawasala recently. Ideal First Choice is an initiative by the Ideal Group of Companies, the authorised distributor for Mahindra vehicles ranging from motorcycles to prime movers. The Group also holds the co-ownership of Sri Lanka's first-ever vehicle assembly plant for Mahindra KUV 100 at Welipenna.

The recently launched service centres will be instrumental in providing a world-class aftersales service backed by its well-trained and experienced staff. As of now, Ideal First Choice has expanded its wings to most parts of the island and continues to drive change through superior service. Ideal First Choice is a concept of Ideal Group Chairman Nalin J. Welgama and Ideal Group Deputy Chairman Aravinda De Silva, and is implemented by Ideal Motors Director – Automotive Chaminda Wanigaratne. This future-ready concept is established with state-of-the-art facilities to ensure a superior service in lubrication, mechanical repairs, periodical maintenance service (PMS), body and paint, electrical repairs, A/C repairs, wheel alignment and wheel balancing, headlight focusing, hybrid repairs, tyre repairs and roadside assistance.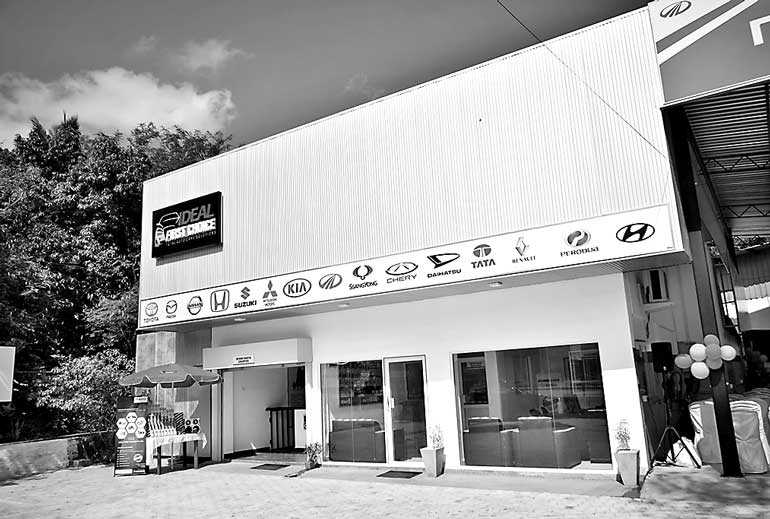 "Ideal First Choice has stormed into the local market as a special entity with its unique service offerings. Our focus has shifted more towards providing a faster and quality-guaranteed service to satisfy our customers of what we are offering. Since we received positive feedback on our recently opened service centres, we have plans to open up a few more and continue to provide an excellent customer experience under the direct supervision of myself," commented Ideal First Choice Deputy General Manager Lahiru Chamara Silva.

The service hubs offer end-to-end solutions for all modes of vehicles apart from Mahindra vehicles, and users can avail the opportunity to carry out all their vehicle repairs under one roof, which is convenient and time-saving. One key service offered by Ideal Choice is the island-wide free recovery service for accident repairs and roadside assistance, which is available 24 hours a day, 365 days a year. The vehicle-carrying facility is offered within a 50km radius in Colombo and Gampaha districts.

As a leading auto care service provider, Ideal First Choice comprises well-trained technicians who possess hands-on experience and training in specialised areas such as hybrid, electronic, kaizen, supervisor management, quality control management and diagnostic management. The service staff assure that only manufacturer-recommended tools and equipment are used when carrying out repairs.

Ideal First Choice is renowned for using the world's best brands and for initiating high quality service. BOSCH and AkzoNobel have collaborated as co-brands while Wurth and Valvoline are associated as sub-brands. In addition, Ideal Motors has distributor partnerships for Mahindra, SsangYong, Chery, Apollo Tyres, Bosch genuine spare parts, and Sikkens auto paint. These world-class brands combine to deliver high calibre service.

Ideal First Choice's close follow-ups to customer feedback, free telephone consultations, and detailed attention to customer concerns makes it a comprehensive service hub in which every customer can place their trust.