The Institute of Chartered Corporate Secretaries of Sri Lanka (ICCSSL) will be hosting its second convocation on 15 February at the Orchid Room of the BMICH.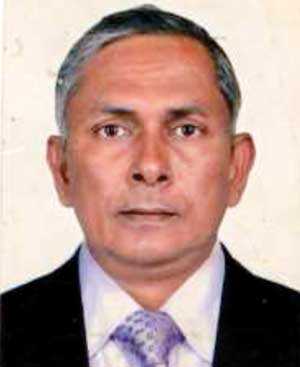 ICCSSL COO Wasantha Karunanayake


ICCSSL's comprehensive program offers a broad spectrum of subjects, covering accounting and finance, law, business management and communication, economics, HR, taxation, corporate governance, capital marker regulations, company law and company secretariat practice.

Students intending to become fully qualified company secretaries are required to complete two foundation modules, an intermediate module and two professional modules and a thesis.

Those qualified as ICCSSL graduates will be fully conversant with Sri Lankan company registration regulations, Securities and Exchange Commission formalities, and the Colombo Stock Exchange procedures, and will have a thorough knowledge about all functions of a corporate business operation.

The qualification will present the opportunity to work hand-in-hand with the Board of Directors and shareholders on the one side and the regulatory frame work applicable to companies on the other side.

"ICCSSL qualified chartered corporate secretaries are an asset to public and private sector companies, state corporations, banks, finance companies and are fit to hold key management positions in any organisation.

"Among the key benefits of becoming a chartered corporate secretary is registration with the Registrar of Companies to practice as a qualified company secretary on your own, and will have an excellent opportunity to be employed in top corporate establishments in Sri Lanka. I warmly congratulate all the graduates and wish them every success," stated ICCSSL Chief Operating Officer Wasantha Karunanayake.