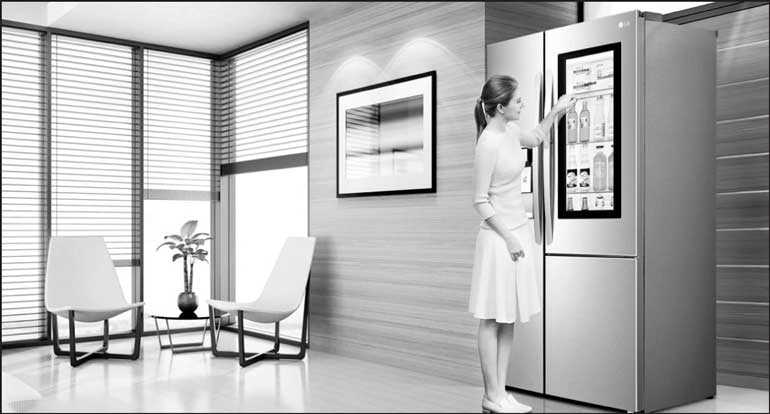 Refrigerators are assets that are designed to last longer than most electronic appliances. This is why it is important to make an informed choice when purchasing a refrigerator. So, whether you're buying a new LG Refrigerator for the first time or simply upgrading, these are the key features you will need to keep a lookout for.
Larger capacity: Placing things inside the fridge becomes a task when the storage space is limited. So, it is best to choose one that provides maximum storage space, where vessels and containers of different sizes and shapes can be placed without restrictions. LG refrigerators offer you more inner storage, with spacious vegetable boxes and convertible compartments that can take the load without spillage. These refrigerators also come with adjustable door shelves, to make additional room for tall items. To add up more space, LG recently released the Dual Fridge, which lets you convert the freezer into a fridge for more storage.

Reduced cold air loss: Frequently opening and closing a refrigerator leads to substantial cold air loss. LG remedies this issue with their seminal InstaView Door-in-Door. Featuring an innovative glass panel that lights up when you knock twice, the InstaView Door-in-Door enables you to see inside your refrigerator without opening the door, and prevents the escape of cold air up to 41%. Further, this function comes with a special compartment where you can store your commonly used beverages and snacks.

More energy-savings: It is important to choose a refrigerator that does not cost you a bomb in the extended run, which is why you should check what type of compressor the appliance uses. LG's Inverter Linear Compressor helps maintain uniform cooling throughout the refrigerator, delivers precise control as well as reduces internal temperature fluctuations, noise, and vibration. This is because it uses a streamlined linear piston drive that produces just one friction point, which in turn saves up to 42% energy.

More even and faster cooling: Many refrigerators come with cooling vents at the back of the refrigerator compartment, which prevents cold air from reaching the refrigerator door. LG Refrigerators resolve this problem with Door Cooling + technology including two additional vents, which maintain balanced cooling throughout the refrigerator. This feature cools the refrigerator 35% faster than conventional cooling systems.

Smart technology: With every next gadget in town becoming smarter, how can your refrigerator not be smart too? So, make sure you choose a refrigerator that you can remotely operate with your smartphone from anywhere at any time. With LG's SmartThinQ Wi-Fi technology, you can now control the temperature, monitor the refrigerator's energy consumption, and more.

Heightened durability: With LG, you do not have to worry about your refrigerator breaking down. LG's Inverter Linear Compressor is backed by a 10-year warranty, which guarantees the refrigerator's longevity and durability.

LG, a world-renowned brand, emphasises on providing consumers home appliances that will guarantee them a happy, healthy home. Consistently reinforcing its commitment towards conserving Earth for future generations while possessing a keen understanding of consumer needs, LG has constructed its home appliances to be truly energy-efficient and eco-friendly. Unlike any other brand, LG keeps improving on its technologies and designs to give you the very best for your family and your home.

So don't just fall for any refrigerator. Walk into your nearest Abans Showroom and select an LG refrigerator that will fulfil all your needs today.