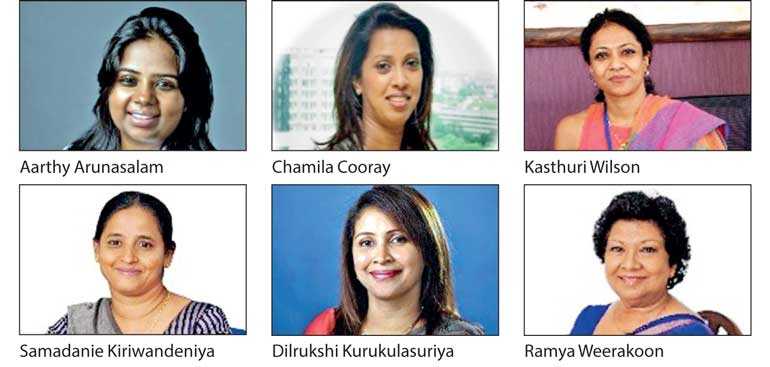 ---
CMA National Management Accounting Conference and Commonwealth Accountant Conference Breakout Sessions 3(b)
The third session at the CMA National Management Accounting Conference 2019 and Commonwealth Accountants Conference on 9 and 10 September will be a four Breakout Panel Discussion conducted concurrently. This Breakout session 3(b) will be on 'Gender Equality and Empowering Women'.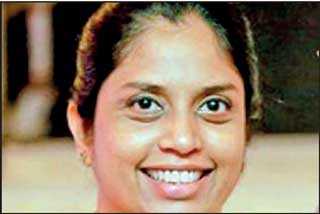 Lakmini Wijesundera


The Chairman/Moderator of the session will be Aarthy Arunasalam. She is the Employment Lead of IFC-DFAT Women in Work Program in Sri Lanka, IFC's largest country-based gender program and working with private sector companies to close gender gaps while improving business performance. She was the first woman to represent Sri Lanka at the Asian Association of Management Organizations' Young Manager Programme, a well-renown Asian leadership forum.

The session will be Co-Chaired by Chamila Cooray, at present working in the capacity of General Manager – Operations, at WNS Global Services Ltd. She was appointed to the CIMA Sri Lanka Country Network Panel for three-year term in January 2018. For the second term, she is appointed to lead the Women Leadership initiatives of CMA Sri Lanka. She was also appointed to the Executive Committee of MBA Alumni of University of Colombo for the second term.

Kasthuri Wilson is the Managing Director of Hemas Pharmaceuticals Ltd. She is a Harvard Business School alumnus and a Fellow Member of the Chartered Institute of Management Accountants UK, where she also served as a board member. She will discuss on the topic 'Women's role in achieving leadership levels at all decision making levels of political, economic and public life'.

Samadanie Kiriwandeniya is the Chairperson of SANASA Development Bank – Sri Lanka. When she was appointed she was the youngest Chairperson of the industry. She will discuss the topic 'Contributing to sound economic growth and poverty reduction'.

Dilrukshi Kurukulasuriya, is the Chief Human Resources Officer of Diesel and Motor Engineering PLC (DIMO). Dilrukshi Kurukulasuriya is an Attorney at law with Diploma in Human Resources Development and a Postgraduate Diploma in Intellectual property Law. She will discuss the topic 'Recognition in the work place and for job opportunities and end all forms of discrimination against all women and girls everywhere'.

Ramya Weerakoon is the Chairperson of Ramya Holdings, parent company of Trendywear Ltd., Ramya Horticulture Ltd, Ecorich Ltd., Aditi Infinity Ltd. She will discuss on 'Building Women Entrepreneurs'.

Lakmini Wijesundera is currently the Director/CEO of IronOne Technologies Ltd. Lakmini is a Board Member of the Information and Communication Technology Agency of Sri Lanka (ICTA) which is a national policy and implementation agency. She will discuss the topic, 'Building Women Entrepreneurs'.

Participants should indicate their preference in attending the Breakout Session of their choice in advance. They will also have an opportunity to obtain clarifications and direct questions to the panellists.

The conference is specially meant for Directors, CEOs, Management and Financial Accountants, Managers and Executives in Marketing, IT, Human Resource, Banking, Finance, Insurance, key management of state-owned enterprises and government, lecturers of universities, technical colleges, professionals and others in industry, commerce, non-profit institutions and professional bodies.

Those interested to register for the CMA National Management Accounting Conference and Commonwealth Accountants Conference please contact Shanthi on 071 4705536 or email: [email protected] for special conference rates applicable to those applying on or before 3 September.