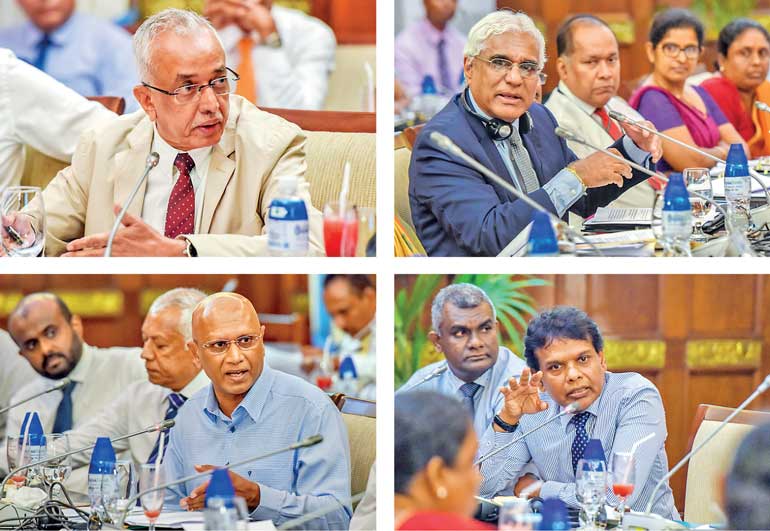 President Maithripala Sirisena on Monday said the Government would not allow foreign direct investment (FDI) at the cost of local industries.

President Sirisena stated this at a discussion on issues related to local industries held at the Presidential Secretariat.

A number of local Industrialists were present at the discussion. President Sirisena, who pondered upon the fact that a precise policy for the economy could only be constructed when local businesses and industries were strengthened, said that he would make all the necessary decisions to protect local industries.

The President also mentioned that strengthening local industries was important when providing benefits to the people.

Detailed discussions were held regarding decisions that should be taken for the progression of local industries while protecting them. Attention was directed at the mechanisms that should be adopted to promote the local milk powder industry, local biscuit industry and local motor products. Discussions were also held regarding issues pertaining to the indigenous Ayurvedic industry and steps that should be taken on behalf of its progression.

During the meeting the President had given instructions to the Board of Investment of Sri Lanka to not allow any foreign investment which would challenge local industries, while paying attention to the difficulties faced by local businessmen due to the granting of permission to foreign retail networks to engage in business in Sri Lanka.

The discussion also focused on how high interest rates had affected domestic industries and the President said that discussions had already been held to launch a program to provide relief to local industries through state banks.

At the discussion President Sirisena emphasised that the contribution of the public sector as well as the private sector was vital when building the country's economy.

The President said that he would take steps to appoint a committee comprising representatives of all government agencies and local businessmen to look into the solutions that could be provided to them.

Ministers Malik Samarawickrama, Rishad Bathiudeen and Lakshman Kiriella, Attorney General Jayantha Jayasuriya, Ministry Finance Secretary Dr. R.H.S Samaratunga, Central Bank Governor Dr. Indrajit Coomaraswamy, Industry and Commerce Secretary K.D.N. Ranjit Ashoka, Ministry of Development Strategies and International Trade Secretary Chandani Wijewardana, Public Enterprise Development Ministry Secretary Ravindra Hewavitharana and other officials were present at the meeting.