Singha Estate PLC a leading Thai real estate developer focusing on business expansion and investment via land purchases in high-potential locations and quality project development under the "Best in Class" concept in tandem with investment, joint investment, and M&As of businesses or assets with high-growth potential, launched Maldives' first integrated resort, a travel destination mega project in Emboodhoo Lagoon, titled 'Crossroads' recently.

The Investment Retail Opportunity event which is supported by the Maldivian government had Mohamed Saeed, Minister of Economic Development, The Republic of Maldives, as an honourable guest at the opening ceremony which was held at the Malé National Art Gallery.

This mega real estate project saw several international investors as well as international retail stores, attending the open house event for business and investment opportunities.

Situated just a 15-minute speedboat ride away from Velana International Airport (Malé International Airport) and 8 kilometres from Malé City and Hulhumalé Youth City, this Bill Bensley-designed 'Township' will bring together a rich combination of hotels, entertainment centres, retail stores and fine dining restaurants with unique offerings for both travellers and residents of Malé.

"We are very keen on attracting investors from Sri Lanka, both those residing in Sri Lanka as well as expatriate Sri Lankans. The proximity between the two countries is definitely an attraction, while it is very much an investment which will keep increasing in value as the Maldives is one of the world's leading up market tourist destinations. Sri Lankans wishing to make the short trip to the Maldives could meet with us and explore investment opportunities on a one on one basis," said Thiti Thongbenjamas, Chief Investment Officer, Singha Estate Company Ltd. Thongbenjamas also went on to say that the Crossroads development would present exciting new career opportunities for Sri Lankans who are known for their proficiency in the hospitality industry.

Crossroads is set to redefine the Maldives' tourism experience and stimulate the country's economy. The project is responding to the rapidly growing demand of the international family-leisure market, while embracing the "One Island, One Resort" concept. Crossroads' goal is to become a premier lifestyle developer by crafting quality settings for people to live, play, work, and shop.

Recent investments and business expansions have resulted in Singha Estate today commanding assets under the operation of the company itself, subsidiaries, and joint-venture companies in and outside of Thailand in three core areas, namely Commercial, Residential and Leisure/Hotel properties. The company is investing in a rich portfolio of hospitality businesses that includes two high-end luxury resorts in Thailand and 29 hotels in the United Kingdom, giving them a combined total of over 3,000 rooms.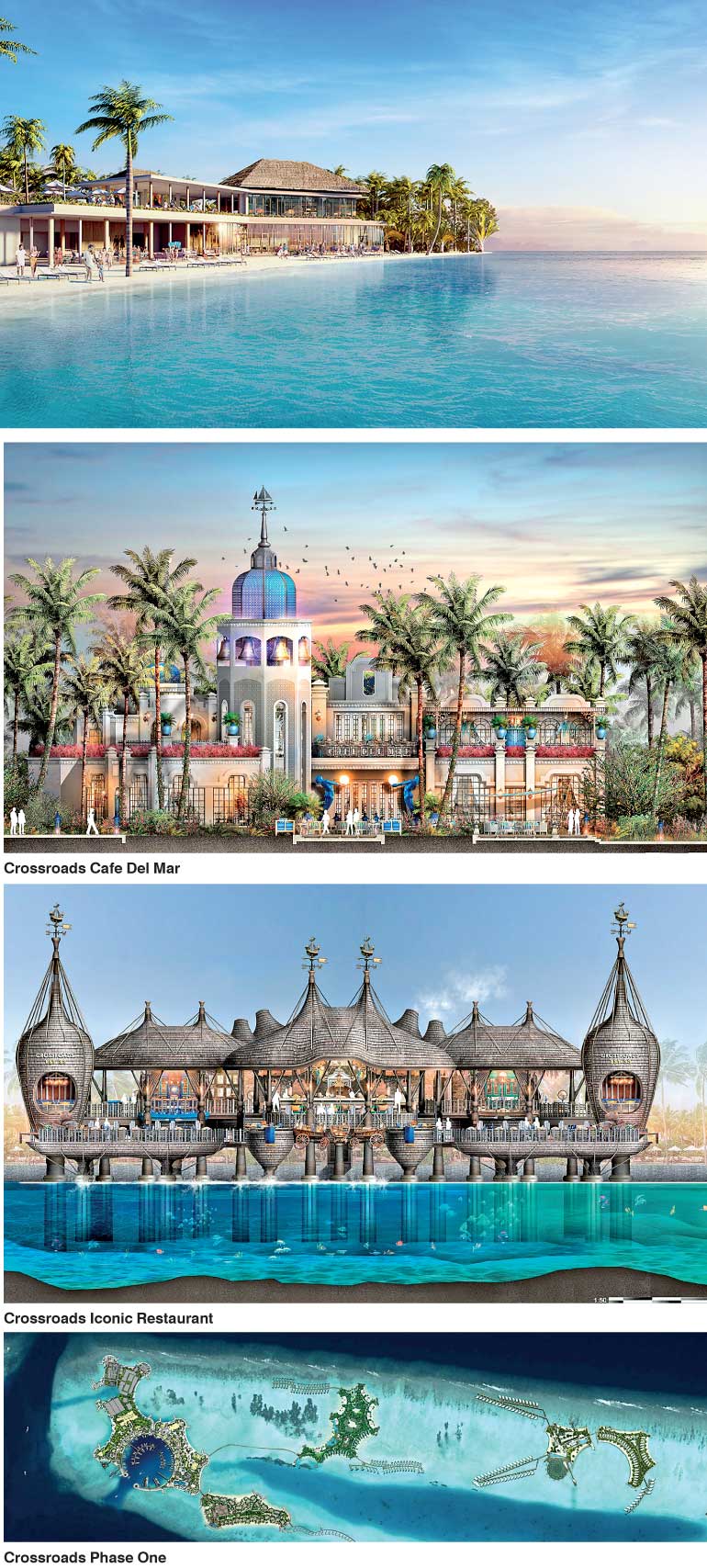 "Singha Estate places a great emphasis on business synergy and strong asset diversification. We believe that Crossroads presents an attractive investment opportunity for local and international investors. We are a highly skilled and dedicated business development team with acclaimed expertise in the tourism industry and the service sector and together with strategic support from the Maldivian government, the project will open up new market segments, tapping mid-market and family with its unique selling points as the first multi-island integrated leisure and entertainment destination. All of us at Singha Estate are highly confident that this is an extremely attractive investment opportunity which will pay tremendous dividends."